Off Lease - Fargo DTC4250E Dual Sided - Mag - Full Colour ID System
Our Price: $

1,995.00

Need more help? Call

1.866.458.6999

or

Live Chat

Ref:

OLS-DTC4250E-B5221081

In Stock
Reliable, flexible, secure card printing solution that can grow with your business. All photo ID printer system purchases include free lifetime support and training.
System Includes:
Fargo DTC4250e colour, dual-sided printer
Avon CardPresso Card Design Software
100 Blank PVC Cards
Fargo 250 print Full Colour YMCKO Ribbon
Microsoft LifeCam 1.3 Megapixel Webcam
Printer Specification and Data Sheet
Supports Microsoft Windows Vista, 7, 8, and 10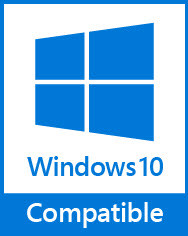 Rating 1

Rating 2

Rating 3

Rating 4

Rating 5

0 Votes
Product Reviews
You must be logged in to write a review.