Off Lease - Fargo HDP5000 Single Sided Full Colour ID System
Our Price: $

2,999.00

Need more help? Call

1.866.458.6999

or

Live Chat

Ref:

OLS-HDP5000-B2170714

In Stock
All photo ID printer system purchases include free lifetime support and training.
Please note: HDP5000 driver works on Mac OSX version 10.4 & 10.5, and Microsoft Windows Vista, 7, 8, and 10
1 Year Warranty!
System Includes:
Fargo HDP5000 colour, Single-sided ID System
Avon CardPresso Card Design Software
100 Blank composite 60/40 PVC Cards
Fargo 500 print Full Colour YMCK Ribbon and 1500 Print Retransfer Film
Microsoft LifeCam 1.3 Megapixel Webcam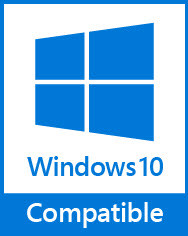 Rating 1

Rating 2

Rating 3

Rating 4

Rating 5

0 Votes
Product Reviews
You must be logged in to write a review.