Polaroid/Valid P3500S ID Card System
Our Price: $

1,659.00

Add to Basket

Additional configuration options are available for this product - Please see below.

Need more help? Call

1.866.458.6999

or

Live Chat

Ref:

POL-P3500S-SYSTEM

In Stock
The Polaroid/Valid P3500S Photo ID Card System! Single-sided, full-colour, High-quality mode 300 x 600 dots per inch; enhanced text, bar code and graphics printing 300 x 1200 dots per inch; enhanced text and bar code;
3 year warranty - Works with all versions of Windows.
System Includes:
Polaroid/Valid P3500S Single-Sided Colour Printer
Avon CardPresso Card Design Software
100 Blank PVC Cards
Polaroid 250 print Full Colour YMCKO Ribbon
Microsoft LifeCam 1.3 Megapixel Webcam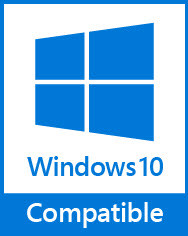 Rating 1

Rating 2

Rating 3

Rating 4

Rating 5

11 Votes
Need a replacement Printhead? To find the right one for your printer, click here This Printer uses 546504-999
---
The Polaroid P3500S ID card printer single-sided provides intuitive controls, absolute reliability, and fast, efficient operation. Featuring ENERGY STAR certification, the Polaroid P3500S consumes less power than most other printers in its class, and features biodegradable ribbon cores, recycled material construction and a power-down button, all working together to provide a powerful, ecologically responsible photo ID solution.
Product Features
Multiple Connectivity Options
The Polaroid P3500S single-sided ID card printer comes standard with both ethernet and USB connectivity. This makes the printer very versatile and simple to implement in almost any IT environment.
The Polaroid P3500S ID card printer utilizes an new card picking system. With TruePick technology you can be sure that your card printing jobs will process without glitches or errors with each job.
TrueMatch printing technology creates sharp, clean, bright colors with excellent printing results. The new hi-fi driver used in the printer utilizes the newest XP technology from Microsoft to create great quality images at high speeds. You will get great results from the first card of your batch to the last, thanks to its ability to maintain even printing consistency.
Optional 100-card output hopper
The P3500S ID card printer comes with a 25 card output hopper by default. For more efficiency when printing large batches of cards you can upgrade to a 100 card output hopper.
The P3500S card printer provides solutions for your magnetic stripe encoding and smart card personalization needs. Plus, encoding options are upgradeable - making the Polaroid P3500S flexible enough to grow as your needs do.
Error 110: Ribbon missing or out
This error appears when there is no ribbon in the printer, or if the black plastic cap on the ribbon is removed, damaged, swapped, or not in the correct place. Follow the steps in this short guide to ensure your ribbon and its cap is installed correctly.
Product Reviews
by

an Avon Security Products customer

Who would think a P3500s could make your work day that much easier. The printer is still functioning like new and I've had it for about 6 months! Installing the software took less than 5 minutes and the instructions are very straight forward.

by

an Avon Security Products customer

5 year warranty! Doesn't get any better than that! I've printed my first 100 cards and I have no complaints. They've come out perfect! Thanks Avon

by

an Avon Security Products customer

After buying the P3500s Id card system (single sided), I am happy to report that this printer is the answer to all my printer problems. The color quality is outstanding as well as the printer was easy to install with an efficient production process. Definitely one of my best purchases to date!

by

an Avon Security Products customer

I called Avon this yesterday afternoon and spoke with Jeff. He set my company up with a great printer package. Printer, Ribbon, Cards, Webcam and software. Everything arrived this morning. The software was easy to use and I have already printed my first 30 cards. I highly recommend Avon Security Products. Thanks for your help!

by

an Avon Security Products customer

really happy with this printer. it is fast, flexible yet very affordable to operate.
You must be logged in to write a review.