Polaroid/Valid P4500S ID Card Printer
Our Price: $

949.00

Retail: $

1295.00

Need more help? Call

1.866.458.6999

or

Live Chat

Ref:

POL-P4500s

In Stock
The Polaroid P4500S features a unique, state-of-the-art configuration that allows a user to upgrade a single-sided P4500S to a dual-sided card printer at any time by placing a specially coded dye film into the printer - no need for additional hardware or tools. The P4500S also provides visual security for printed cards with its SecureShield™ Overlay anti-copying watermark. Unlike expensive holographic laminates, the overlay does not add printing cost.
2 year warranty - Works with all versions of Windows.
Important Printer Driver Notice:
When installing Polaroid/Valid printer drivers, please remember to wait to plug in the USB cable into the computer until the installer prompts you to. Failing this, the installer will stop partway, and not continue to do anything.

To fix this, you must uninstall the driver using the blue trash can button at the top of the installer window. Plug the USB cable into the computer, click remove driver, and reboot the computer. You will then need to start installing the driver from the beginning.

To obtain the latest printer driver for your version of Windows, please click the following link to head over to our download page: Downloads
Read More about Polaroid P4500s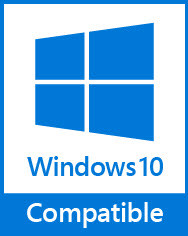 1 Votes
Need a replacement Printhead? To find the right one for your printer, click here
---
Product Reviews
You must be logged in to write a review.