Polaroid/Valid P4500S ID Card System
Our Price: $

995.00

Retail: $

1495.00

Need more help? Call

1.866.458.6999

or

Live Chat

Ref:

POL-P4500s-SYS

In Stock
The Polaroid P4500S features a unique, state-of-the-art configuration that allows a user to upgrade a single-sided P4500S to a dual-sided card printer at any time by placing a specially coded dye film into the printer - no need for additional hardware or tools. The P4500S also provides visual security for printed cards with its SecureShield™ Overlay anti-copying watermark. Unlike expensive holographic laminates, the Polaroid SecureShield™ Overlay does not add printing cost.
All photo ID printer system purchases include free training, and lifetime support
System Includes:
Polaroid/Valid P4500S Single-Sided Colour Printer
Avon CardPresso Card Design Software
100 Blank PVC Cards
Polaroid 100 print Full Colour YMCKO Ribbon
Microsoft LifeCam 1.3 Megapixel Webcam
Read More about Polaroid P4500s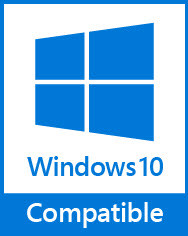 1 Votes
Need a replacement Printhead? To find the right one for your printer, click here
---
Product Reviews
You must be logged in to write a review.