Polaroid/Valid P5500S ID Card System
Our Price: $

2,129.00

Add to Basket

Additional configuration options are available for this product - Please see below.

Need more help? Call

1.866.458.6999

or

Live Chat

Ref:

POL-P5500S-SYSTEM

In Stock
The Polaroid/Valid P5500S Photo ID Card System! Dual-sided, full-colour, High-quality mode 300 x 600 dots per inch; enhanced text, bar code and graphics printing 300 x 1200 dots per inch; enhanced text and bar code;
3 year warranty - Works with all versions of Windows.
System Includes:
Polaroid/Valid P5500S Dual-Sided Colour Printer
Avon CardPresso Card Design Software
100 Blank PVC Cards
Polaroid 250 print Full Colour YMCKO Ribbon
Microsoft LifeCam 1.3 Megapixel Webcam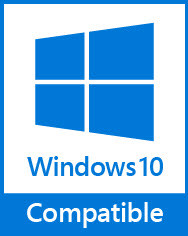 Rating 1

Rating 2

Rating 3

Rating 4

Rating 5

3 Votes
Need a replacement Printhead? To find the right one for your printer, click here This Printer uses 546504-999
---
Experience the new look of leadership when you choose the Polaroid P5500S ID card printer dual-sided. This dual-sided ID card printer provides exceptional ease of use, extreme reliability, and fast, efficient operation.
Product Features
The Polaroid P5500S ID card printer offers suburb printing results with crisp, clear, vibrant colors utilizing Microsofts XPS based technology. From the first batch to the last, you can count on getting consistently high quality results.
The dual-sided P5500S printer features a built-in card flipper mechanism which allows for printing to both sides of the card in a single pass.
Multiple Connectivity Options
The P5500S card printer features both USB and Ethernet connectivity right out of the box, offering unprecedented networking flexibility from the factory.
Take advantage of the Polaroid P5500S's easy to use interface. The driver software for the Polaroid P5500S uses intuitive icons to guide you through printing options, which include measures to help prevent unauthorized printing, settings to avoid printing overtop of magnetic stripes or other surface features, regular maintenance procedures and more.
The Polaroid P5500S dual-sided ID card printer has the ability to be upgraded with a magnetic stripe or smart card encoder. The upgrades are field upgradable, allowing your P5500S to grow with your printing needs.
Error 110: Ribbon missing or out
This error appears when there is no ribbon in the printer, or if the black plastic cap on the ribbon is removed, damaged, swapped, or not in the correct place. Follow the steps in this short guide to ensure your ribbon and its cap is installed correctly.
Product Reviews
by

an Avon Security Products customer

Purchased this printer for a photo identification making company and the fact that it is dual sided has made my employees so much happier. My employees and I haven't ever been this happy with how fast processing times have been on this printer. I forgot to mention how smooth the installation process went, not one issue. Thanks Avon!

by

an Avon Security Products customer

Upgraded from an old printer, and couldn't be happier! The ID software is easy to use and the cards come out beautifully. All and all a great product, and speedy delivery by Avon, will continue to shop here.
You must be logged in to write a review.