VZ-Pass (Call for Pricing)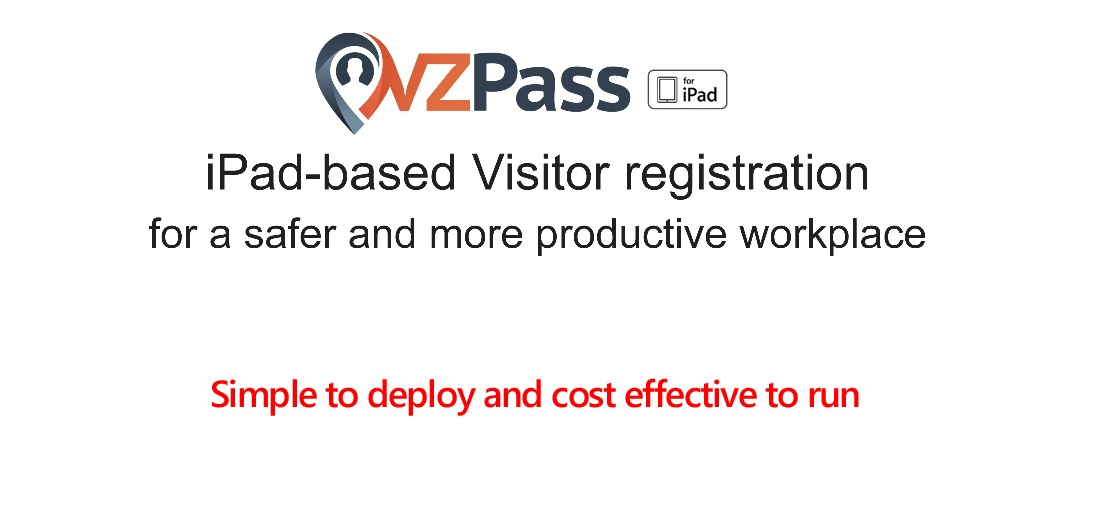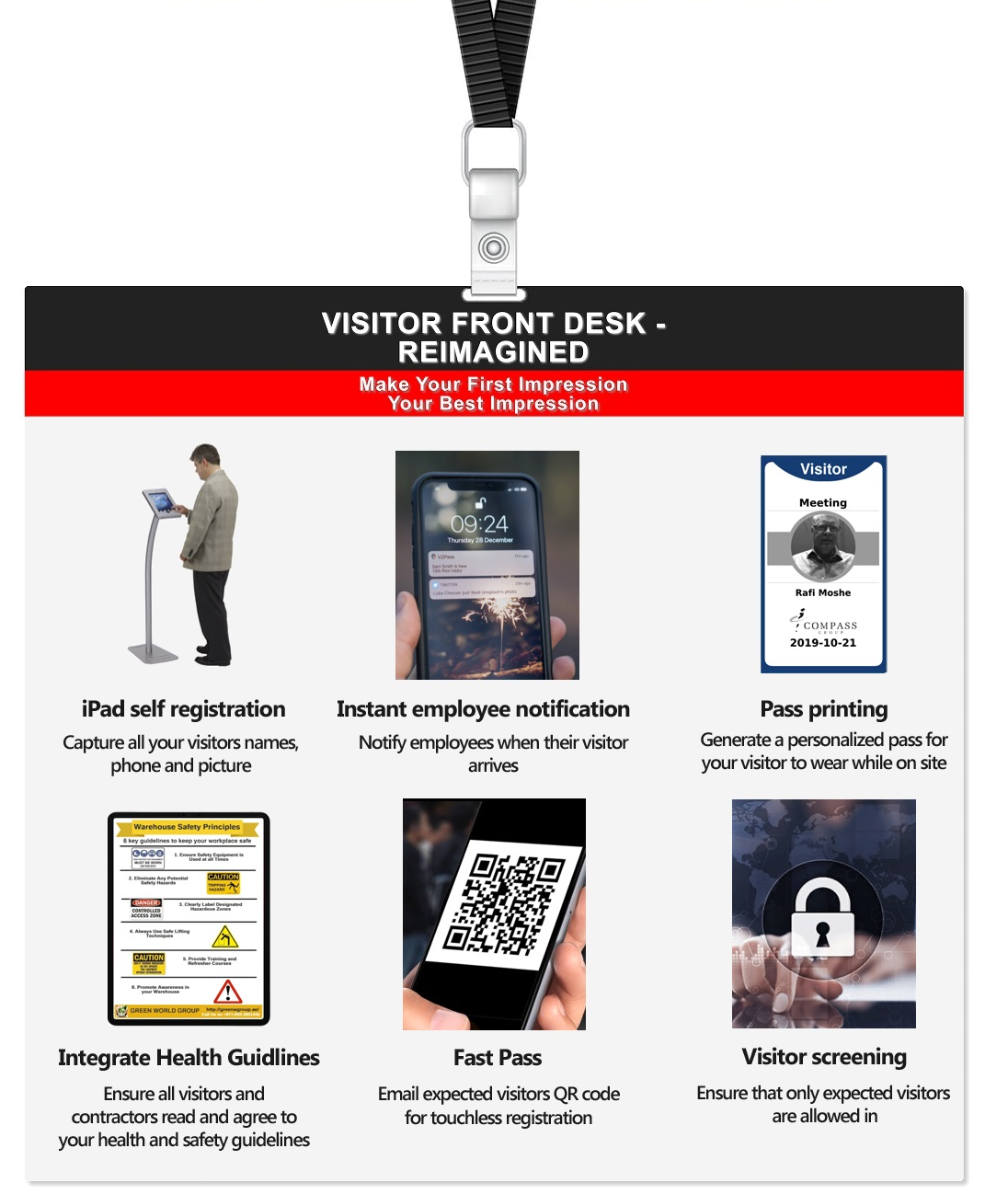 ---
IMPRESS VISITORS BEFORE THEY ARRIVE
Send professional invitations with directions to your office, parking instructions, meeting locations, on-site safety and security policies, etc.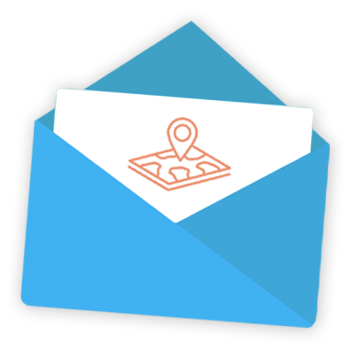 VISITOR FAST PASS
Allow your visitors to check-in on their phone. For expected visitors, check-in is a single tap.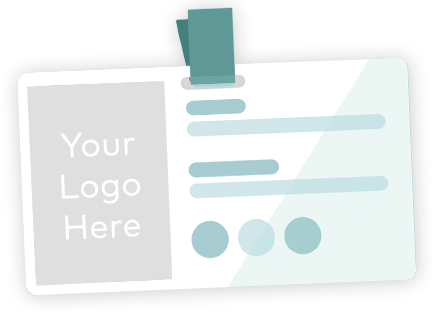 PERSONALIZE YOUR VISITOR'S EXPERIENCE
With VZ-Pass front desk personnel know who is expected by name and picture and can recognize and greet them. Visitors receive a professional branded badge with their name and picture.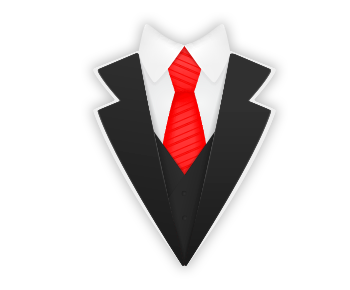 DON'T KEEP THEM WAITING
VZ-Pass automatically notifies the host when a visitor arrives and makes it easy to know when the host is on his way to meet the visitor.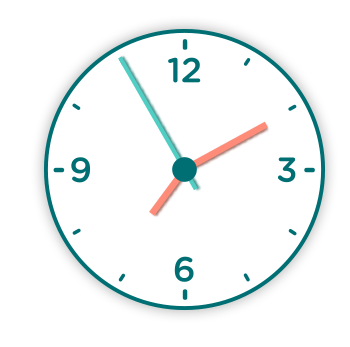 STREAMLINE SECURITY
VZ-Pass integrates policies into the visitor check-in process. Visitor check-in process can be configured to require reviewing and signing of a legal document upon arrival, or review and agreement to health and safety rules.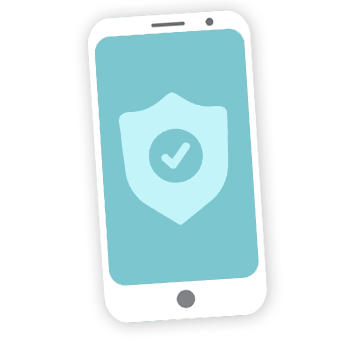 KNOW YOUR VISITORS
VZ-Pass can be configured to collect information about visitors during the check-in process such as their citizenship status.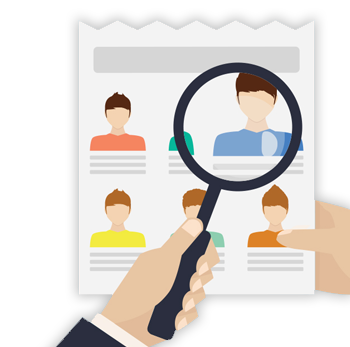 KEEP TRACK OF YOUR VISITORS AT ALL TIMES
VZ-Pass cloud based solution provides a real time view of who is expected and who is on site at all times.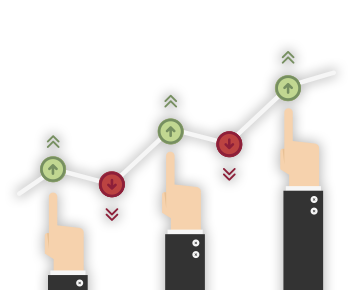 HANDLE EMERGENCIES WITH EASE
In case of a site evacuation, VZ-Pass alerts all on site visitors and hosts, provides instructions on how to move to a safe zone, and tracks whether each person arrived in a safe zone.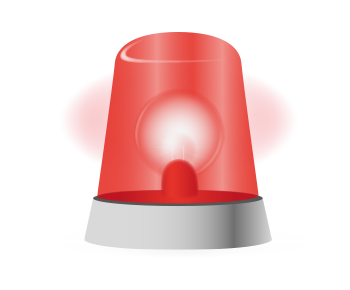 FROM SINGLE OFFICE TO GLOBAL ENTERPRISE
From a single office started, a multi-building campus, or a global enterprise, VZ-Pass offers the right level of flexibility, visibility and control.