Plastic ID Card Printers & Systems in Alberta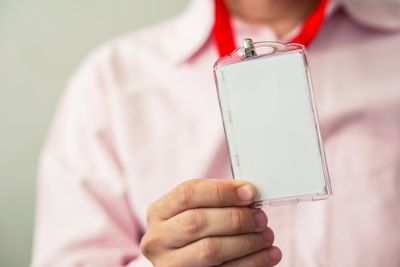 Whether you work in emergency services or a non-profit organization, Avon Security Products understands the need for high-quality ID card printers that can assist with creating a secure identification system for your company (across Alberta in Calgary, Edmonton, Red Deer, Strathcona County, Lethbridge, Wood Buffalo, St. Albert, Medicine Hat, Grande Prairie, Airdrie and more). With a broad-range of best brands to select from like Fargo, Smart, and Javelin – our specialists are knowledgeable in helping you choose the right-fit model for your ID print program.
Why Purchase a Plastic ID Card Printer?
Not only is an ID card printer a vital component to an effective ID card system, but a card printer assures control, convenience and cost savings for your business in the long run.
Control
Using your own card printer gives you control over all ID card creation steps without having to engage a third-party to work with your card stock and data. Simple production functions also ensure that creating visitor, employee and contractor cards is seamless to do. ID cards can also be upgraded to swipe-access via an ID card printer that has a built-in encoding system.
Convenience
User-friendly and effective, the core functions of an ID card printer allow you to create a new logo and or cards that have different sized fonts and sizes with ease. After becoming familiar with basic features, you can also learn the more complex functions such as convenient tracking and payment functions.
Cost Savings
Since ID card printers are a great way of maintaining a secure, reliable identification system, this helps lower your need for security employees and reduces legal liabilities significantly.
Our Team
At Avon Security Products, we're proud to be a recognized leader in security products and a 100% Canadian company servicing businesses from Alberta all the way to Nunavut. From fast-paced start-ups to mid-size and large organizations with more than 100,000 people, Avon Products boasts cutting-edge ID card printers and systems that solve security and access issues.
Interested in affordable pricing and product specifications? Call 866-458-6999 or contact us today!