Plastic ID Card Printers & Systems in British Columbia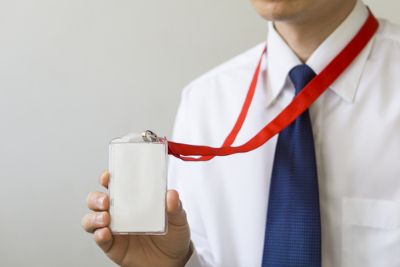 If you work in casino, airport or healthcare security you need an identification system that's effective and reliable. At Avon Security, we understand the importance of high-quality ID card printers that come with customizable features for your company requirements. With an array of top brands to select from like Fargo, Magicard, and Javelin – our ID representatives are well-versed in helping you choose the best-fit model for your ID printing program across British Columbia (including: Vancouver, Surrey, Burnaby, Richmond, Langley, Abbotsford, Coquitlam, North Vancouver, Kelowna, and more).
From first-time customers to long-time clients who may be searching for a loaner printer as the original gets repaired – Avon Products is recognized for superior industry knowledge and ideal ID card printers for all types of businesses.
Why Purchase a Plastic ID Card Printer?
A critical part of any ID card system, ID card printers offer control, convenience and long-term cost savings for your company.
Control
Utilizing your own card printing equipment ensures complete control over card creation aspects, minus having a third-party looking at data and working with your card stock. Easy-to-use production also makes it simple for you to create different cards for employees, visitors and contractors. Keep in mind, ID cards can be programmed to swipe via an ID card printer with a built-it encoding system.
Convenience
Effective and straight-forward, a card printer's basic functions allow you to update your logo and create cards featuring varying size photos and text smoothly. After learning the basic features, you can also become familiar with more complex options such as tracking, payment functions and customer rewards.
Cost Savings
Once you have a dependable identification system in place, this helps greatly reduce your need for security personnel and lowers your legal liability significantly.
Our Team
At Avon Security Products, we boast an award-winning team that's extremely proud to be 100% Canadian, servicing businesses from British Columbia across to P.E.I. Whether you're a thriving start-up, mid-size or large organization with over 100,000 employees, Avon Products specializes in state-of-the-art ID card printers and systems that safeguard your security plan and solve access issues.
For more information on affordable pricing and ID card printer specifications, call 866-458-6999 or contact us today!