Plastic ID Card Printers & Systems in New Brunswick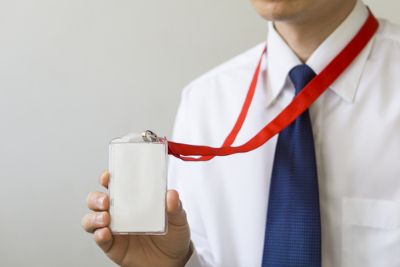 Whether you work in gym and fitness facilities, emergency services or airport security, Avon Security Products understands the need for ID card printers that can help with implementing a secure identification system. With a versatile range of top brands to choose from like Zebra, Javelin, and Datacard – our ID specialists are seasoned in helping you find the best printer model for your ID program.
From temporary printer needs to an upgrade or a first-time purchase – Avon Security Products is a recognized leader and knowledge expert in security products across New Brunswick (in Moncton, Saint John, Fredericton, Dieppe, Riverview, Quispamsis, Miramichi, Edmundston, and more).
Why Purchase a Plastic ID Card Printer?
Not only is a good ID printer a vital component to an effective ID card system, but it ensures convenience, control and money savings for your business in years to come.
Control
When you utilize your own ID card printer, you'll have the control of overseeing your ID creation process in entirety, without having a third-party work with your data or your card stock. User-friendly features also ensure for seamless production of different employee, contractor or visitor IDs. Additionally, cards can be readied for swipe access by using an ID card printer with a built-in encoding system.
Convenience
Simple to use and learn, the basic functions of a printer ensure that creating new logos or cards with different size text and images are easy to do. After familiarizing with the core options, you can also utilize useful and more complex features like payments and customer rewards tracking.
Cost Savings
Since an ID card printer is an excellent way to implement a secure identification system, this will reduce the need for employees specialized in security and it'll significantly lower your legal liabilities.
Our Team
At Avon Security Products, we're extremely proud to be 100% Canadian business servicing cities and provinces across Canada. For more details on product specifications and affordable prices, call 866-458-6999 or contact us today!