Plastic ID Card Printers & Systems in Newfoundland & Labrador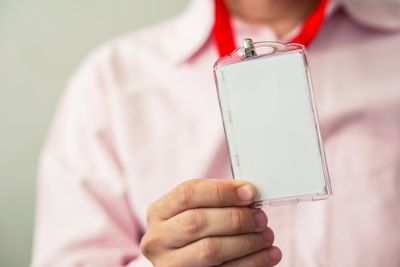 From government to fitness centers and emergency services, Avon Security Products specializes in a wide range of high-quality ID card printers with multiple functions that can be tailored to your company's access requirements. Not only are our ID representatives well-versed at assisting you with selecting the right-fit model for your ID print program, but we boast recognized brand names such as Fargo, Javelin and Datacrd.
Why Purchase a Plastic ID Card Printer?
Not just a crucial component of your ID card system, ID printers also assists with long-term cost savings, production control and convenience.
Control
Operating your own equipment allows you to oversee your entire card development process without the need to hire a third party to do the work. Card creation functions are also easy to use for making various IDs like: contractor, employee or visitor passes. Keep in mind that ID cards are programmable for secure swipe-access via an ID card printer built with an encoding system.
Convenience
Sine the core options of an ID printer are effective and straight-forward to use, it's extremely convenient to update your company logo, craft marketing collateral and create ID cards with varying image sizes and font styles. Once you're comfortable with these features, you can also implement multiple other options such as: client rewards, payment and tracking.
Cost Savings
Ideal for maintaining a secure identification system, an ID card printer decreases your business need for security staff and reduces your safety legal liabilities significantly.
Our Team
At Avon Security Products, we're an award-winning team recognized for exceptional client services. We're proud to be Canada's largest photo ID warehouse serving customers across Canada. From Newfoundland & Labrador (including St. John's, Conception Bay South, Mount Pearl, Paradise, Corner Brook, Grand Falls – Windsor, Gander, Portugal Cover – St. Philip's, Happy Valley – Goose Bay, Torbay, and more) all the way to Alberta, we offer cutting-edge technology, systems and printers that take care of all your access and security needs.
For more information on specifications and affordable pricing, call 866-458-6999 or contact us today!