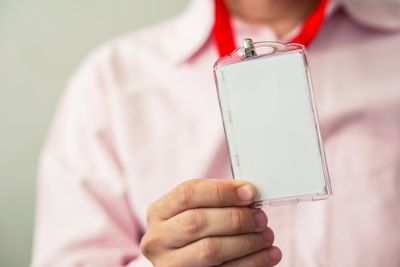 From construction to healthcare and airport security, Avon Security Products boasts a wide-selection of effective, high-quality ID card printers that can be customized to fit your needs. Not only do we carry top brands like Fargo, Evolis, and Javelin, but our ID representatives are excellent at helping you find the right-fit model for your printing program in Nova Scotia (and cities like Halifax, Cape Breton, Truro, Amherst, New Glasgow, Bridgewater, Yarmouth, Kentville, and more).
Why Purchase a Plastic ID Card Printer?
A good card printer isn't just an essential part to your ID card system, it ensures control, convenience and cost savings for your business for years to come:
Control
Owning an ID card printer means you have control of your whole card creation process without having to work with a third party. Simple production features also make creating different employee, contractor and visitor cards seamless to do. Additionally, ID cards can be programmed for swipe access via an ID card printer that comes with encoding capabilities.
Convenience
User-friendly and easy to use, the core features of our card printers make updating or creating logos from scratch, and producing ID cards with different text size and images a breeze. Once you become comfortable with the basic options, you can also implement more complex and useful ID card functions such as tracking, client rewards and payments.
Cost Savings
With a secure identification system established, this automatically reduces the requirement for employees specialized in security and notably lowers your legal liabilities.
Our Team
At Avon Security Products, we house an award-winning team that's proud to be a 100% Canadian company serving provinces from Nova Scotia all the way to the Pacific. Whether you're a driven start-up owner or a large-scale business with more than 50,000 employees, Avon Products specializes in state-of-the-art technology and ID card printers that solve access issues and ensure a solid security plan.
To get more information on product specification and competitive pricing, call 866-458-6999 or contact us today!