Plastic ID Card Printers & Systems in Ontario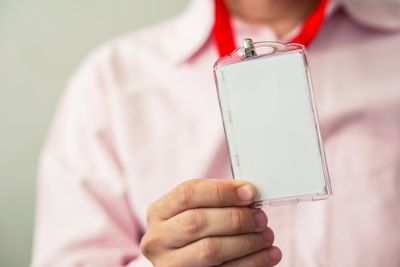 Whether you work in airport security, emergency services or healthcare, Avon Security Products understands the need for high-quality plastic ID card printers and ID card systems in Ontario with customizable functions that fit your business requirements. We offer a variety of top brands like Javelin, Fargo and Datacard, and our ID professionals are well-versed at ensuring you find the best-fit model for your ID printing program.
From first-time customers to long-standing clients who might be looking for a loaner printer while the original goes in for repairs – Avon Products is known for unmatched industry knowledge and wide-ranging product solutions across Ontario (including: Toronto, Ottawa, Mississauga, Brampton, Hamilton, London, Markham, Vaughan, Kitchener, Windsor, and more).
Why Purchase a Plastic ID Card Printer?
An ID card printer isn't just an integral part of your ID card system, it provides control, convenience and cost savings in the long run.
Control
Operating your own equipment means you'll have complete control of all card creation aspects – without a third-party touching your data or card stock. Easy card production also allows issuing of different visitor, contractor and employee cards – and ID cards can be programmed by an ID card printer with a built-in encoding system to ensure swipe access only.
Convenience
Effective and simple to use, a card printer's basic features make it seamless to change your logo and design your cards with different text and photo sizes. Once you've had some initial training you can also become familiar with more complex features like tracking and payment functions.
Cost Savings
With a reliable identification system in place, this automatically lowers your need for increased security personnel and reduces your legal liability.
Our Team
At Avon Security Products, we're extremely proud to be an award-winning, 100% Canadian company serving all of Canada. Whether you're a start-up, mid-sized business or a 100,000 person organization, we deliver reliable, top-tier ID printers that solve your access and security issues.
For more information on specifications and affordable pricing, call 866-458-6999 or contact us today!