Plastic ID Card Printers & Systems in Yukon Territories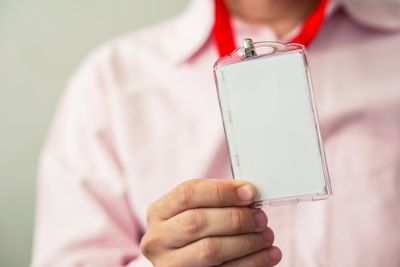 Whether you work in construction, emergency services or for the government, Avon Security Products understands the need for superior-quality ID card printers that are not only reliable, but come with customizable functions. We offer a wide variety of top brand names such as Javelin, Evolis, and Fargo – and our client services reps are well-versed in making sure you pick out the best model for your ID program.
Why Purchase a Plastic ID Card Printer?
A printer isn't just an essential part of your ID card system, it also provides your company with long-term cost savings, production control and convenience.
Control
When you utilize your own ID system, it guarantees that you have complete control over all ID creation steps, without having a third-party work with your data or card stock. Printing options also allow for making different IDs for visitors, employees, and contractors. For secure swipe access, an ID card printer with a built-in encoding system will get the job done seamlessly.
Convenience
Since the basic options of an ID printer are simple to use and effective, it's very convenient to refresh your logo, create marketing materials and make ID cards with various image sizes and fonts. ID card printers also come with various other more complex functions that you can easily learn to implement such as: tracking and client rewards.
Cost Savings
Optimal for upkeeping a reliable identification system, an ID card printer will notably lower costs for security staff and help decrease your legal liabilities around safety.
Our Team
At Avon Security Products, we're a client-first, awarding winning team that's proud to be 100% Canadian. From Quebec and Nova Scotia all the way up to the Yukon Territories (including Whitehorse, Dawson City, Watson Lake, Haines Junction, Carmacks, Mt. Lorne, Ibex Valley, Pelly Crossing, Faro, Ross River, Tagish and more) we offer innovative and affordable printers and systems that solve your security/access requirements.
For more information on products and competitive cost, call 866-458-6999 or contact us today!