DTC1000Me Monochrome ID Card Printer
Our Price: $

1,229.92

Add to Basket

Additional configuration options are available for this product - Please see below.

Need more help? Call

1.866.458.6999

or

Live Chat

Ref:

FGO-53200

In Stock
Economical, single-color printing for loyalty cards, visitor badges, or personalizing pre-printed cards.
Printer Data + Specification Sheet
Please note: DTC1000ME driver works on Mac OSX version 10.6, 10.7, 10.8 & 10.9, and Microsoft Windows Vista, 7, 8, and 10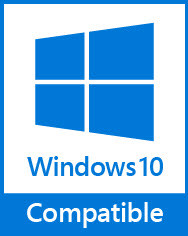 Rating 1

Rating 2

Rating 3

Rating 4

Rating 5

11 Votes
Need a replacement Printhead? To find the right one for your printer, click here This Printer uses Fargo 47500
---
The Fargo 53200 monochrome DTC1000Me printer with Ethernet provides a reliable, convenient, and affordable single-color printing solution for small to medium sized ID applications.
Product Features
Fast Printer in a Compact Design
The small footprint allows the Fargo 53200 monochrome printer with Ethernet to easily accommodate any desktop configuration. The printer is also fast; it's able to produce a single-sided monochrome card in just 6 seconds.
Direct-to-Card Printing with Built-In Erase and Rewrite
The Fargo 53200 printer with Ethernet produces ID cards using resin thermal transfer for sharp text and barcodes. In addition, it features a built-in erase and rewrite function that is ideal for temporary ID cards such as visitor badges.
The Energy Star qualified DTC1000Me offers eco-friendly refillable supply cartridges.
The intuitive user-interface provides color-changing status buttons for system status notifications to easily identify the status of the printer.
Printing on Various Card Thicknesses
To accommodate various card types, the Fargo 53200 printer allows printing cards as thin as 9 mil and up to 40 mil thick.
Printing and Encoding via One Connection
The Fargo 53200 features the industry's first inline card printing and technology card encoding with one connection using the standard USB connection or optional Ethernet connectivity.
The Fargo 53200 features standard Ethernet connectivity with an internal print server which allows for remote printer sharing by many users on a network.
Product Reviews
by

an Avon Security Products customer

good directions and easy to set up. Print quality looks good. Good price on product

by

an Avon Security Products customer

This printer nearly installed itself love it!! Easiest one ever!

by

an Avon Security Products customer

This printer is being used in an office environment. I have had Fargo printers in the past that seemed to be more complicated but this unit is really simple to use. I am very happy with it so far.

by

an Avon Security Products customer

Great printer for the price. I've had other printers in the past, but always come back to Fargo products. They last a long time, and the print quality is excellent. Won't buy any other brand again!

by

an Avon Security Products customer

I would recommend this to my friends! service very good

by

an Avon Security Products customer

Love my new printer. Thanks to Avon, I had no trouble getting started and printing right away.
You must be logged in to write a review.