DTC4250e ID Card Printer
Our Price: CA $

2,408.00

Add to Basket

Additional configuration options are available for this product - Please see below.

Need more help? Call

1.866.458.6999

or

Live Chat

Ref:

FGO-52000

In Stock
Reliable, flexible, secure card printing solution that can grow with your business.
Printer Specification and Data Sheet
Please note: DTC4250E driver works on Mac OSX version 10.6, 10.7, 10.8 & 10.9, and Microsoft Windows Vista, 7, 8, and 10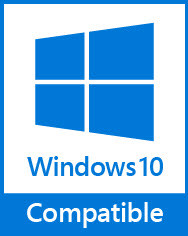 Rating 1

Rating 2

Rating 3

Rating 4

Rating 5

8 Votes
Need a replacement Printhead? To find the right one for your printer, click here This Printer uses Fargo 47500
---
The Fargo 52000 DTC4250e single-sided ID card printer offers simplicity, flexibility and versatility for current and future needs, and is backed by a 3-year printer warranty. Whether you need employee access cards or membership cards, the Fargo 52000 DTC4250e single-sided printer creates brilliant ID badges and crisp barcodes and signatures.
Product Features
Need cards in a jiffy? No problem! The Fargo DTC4250e single-sided card printer prints 225 full color single-sided cards per hour - 50% faster than its predecessor.
The small footprint allows the DTC4250e single-sided printer to easily accommodate any desktop configuration. The intuitive user-interface includes a SmartScreen graphical display to easily identify the status of the printer.
Direct-To-Card Printing with Built-In Erase and Rewrite
The Fargo DTC4250e 52000 printer produces ID cards using dye-sublimation printing for vivid color and accurate images and thermal transfer or resin thermal transfer for sharp black text and barcodes. In addition, the Fargo 52000 features a built-in erase and rewrite function that is ideal for temporary ID cards such as visitor badges.
Ribbon Options for Varying Needs
Ribbons options are available depending on the needs of the organization. The EZ ribbon offers the easy-to-use disposable cartridge which is simple to load and replace. The ECO ribbon is more economical and eco-friendly. It is a refill ribbon which is to be placed into a refillable ribbon cartridge, eliminating the need to throw the plastic cartridge away with each ribbon change.
Supports QR Code Printing
This printer fully supports QR or Quick Response Codes, which are codes that are data encrypted specifically for smart phones. The code is an image that is printed on the card. QR codes are a great way to drive traffic to your business' or organization's website! NOTE: To print QR codes, you will need ID card software that is also capable of QR code printing, such as CardPresso.
The Fargo 52000 is designed to migrate from lower to higher security levels, offering built-in printer password protection and optional fluorescent ribbons for Ultra-Violet or UV printing. It also offers AES-256 data decryption for data protection.
Printing on Various Card Thicknesses
To accommodate access control badges and smart cards the Fargo 52000 allows printing cards as thin as 9 mil and up to 40 mil thick.
Printing and Encoding via One Connection
The Fargo DTC4250e printer features the industry's first inline card printing and technology card encoding with one connection using the standard USB connection or optional Ethernet connectivity.
Standard Ethernet Connectivity with Optional Wifi
The Fargo 52000 features standard Ethernet connectivity with an internal print server which allows for remote printer sharing by many users on a network. For mobile printing, the printer can optionally be wifi-enabled with an HID wireless accessory.
The DTC4250e also features several encoding options enabling migration to contact and contactless smart cards such as HID iCLASS technology or magnetic stripe and proximity cards.
Product Reviews
by

an Avon Security Products customer

I love this printer. It does what I need, very easy to setup. No problems!

by

an Avon Security Products customer

The printer is a wonderful, compact little beast. Setting up the wireless was confusing at first, but Avon tech support made the process simple. It's quiet, the printing is sharp, and it's got a classy design.

by

an Avon Security Products customer

I have owned and reviewed many printers including many from Fargo, but this one was the easiest to unpack, set up and use of all of them. The ease of use and quality of print is right up there with the best of them at a great price. If you are looking for a compact, affordable, easy to use, yet quality printer--THIS IS IT!

by

an Avon Security Products customer

Had this installed on our wireless network and printing within 10 minutes of opening the box. The footprint is modest, the machine is quiet, and the print quality is very good. I've always had good luck with Fargo printers!
You must be logged in to write a review.