How to print double-sided with an Evolis Primacy 2 Duplex
When printing with my Evolis Primacy 2 Duplex, I get two cards instead of one card printed double-sided. What can I do?
The Evolis Primacy 2 Duplex is a superb ID card printer, but by default, it is configured by the manufacturer as Simplex (single-sided). Therefore, you need to open and change the Evolis Primacy 2 settings.
Steps to Enable the Evolis Primacy 2 dual side printing feature.
Open the Evolis Premium Suite 2 and click on the Printer settings button below.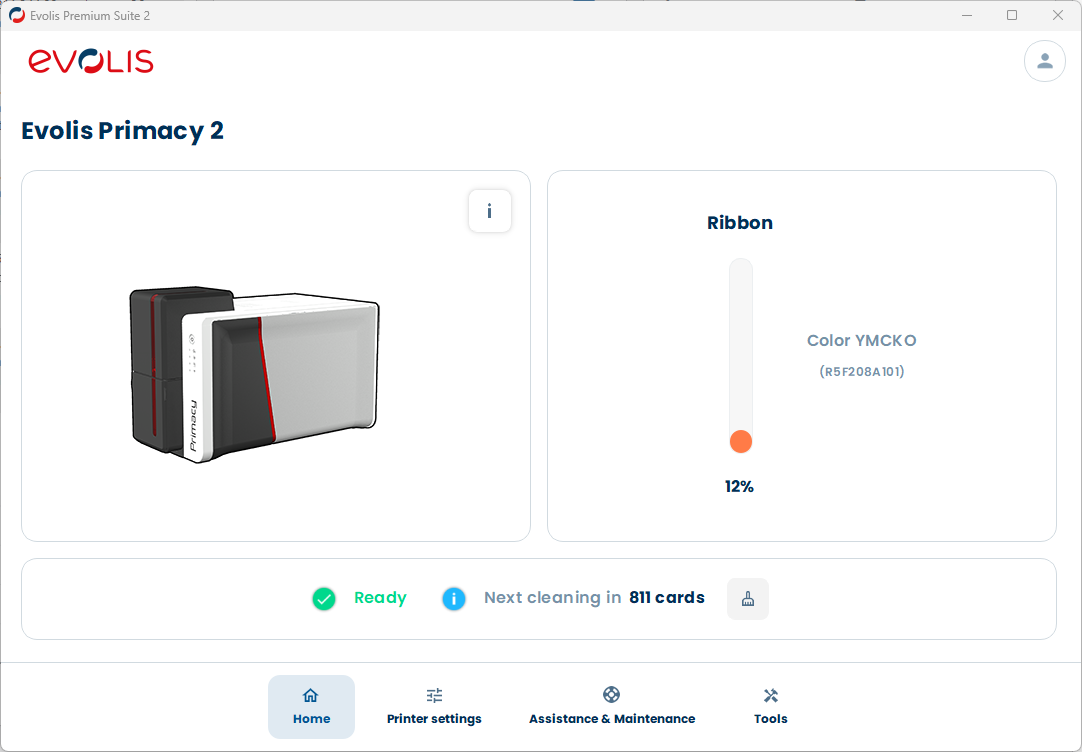 Click the THREE DOTS on the top right, and enable Display advanced settings if not already done.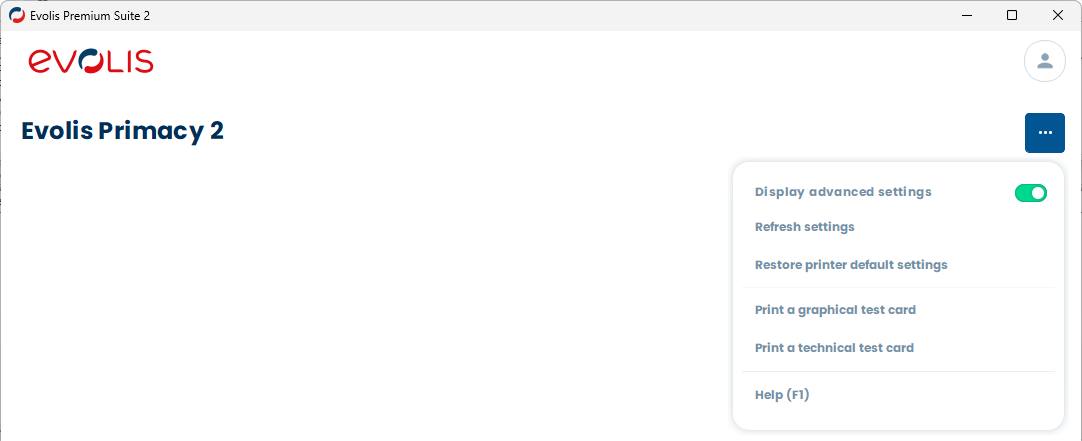 Click Printing -> Ribbon in the left menu.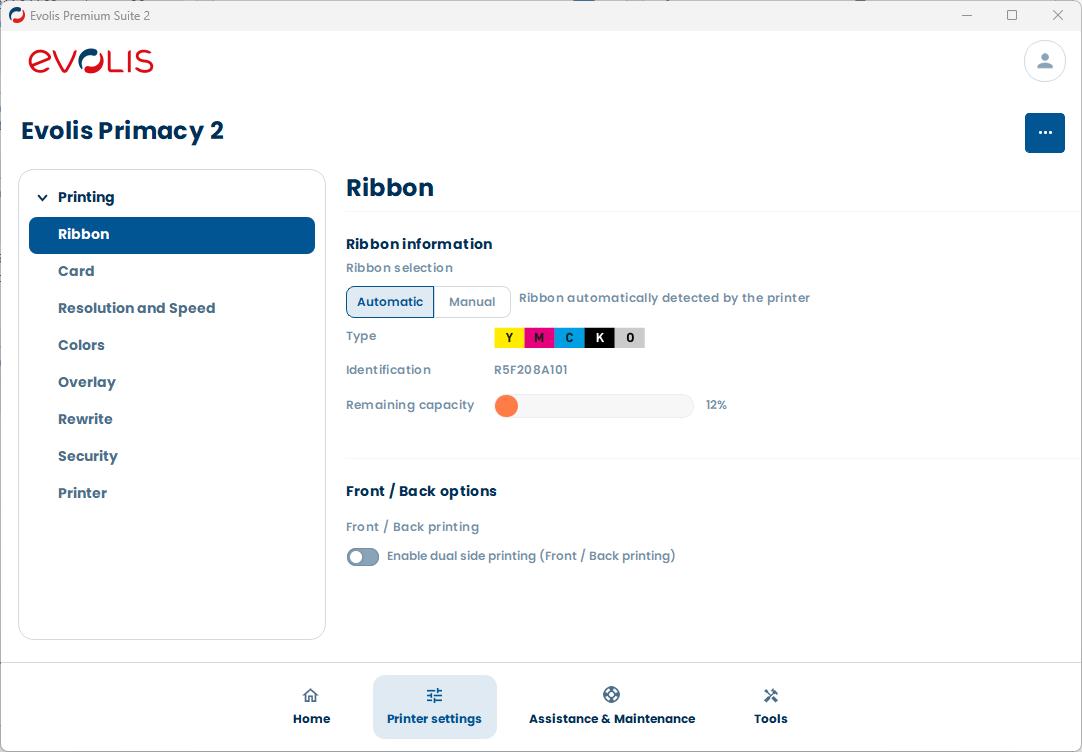 Click the Enable dual side printing, in the Front / Back options.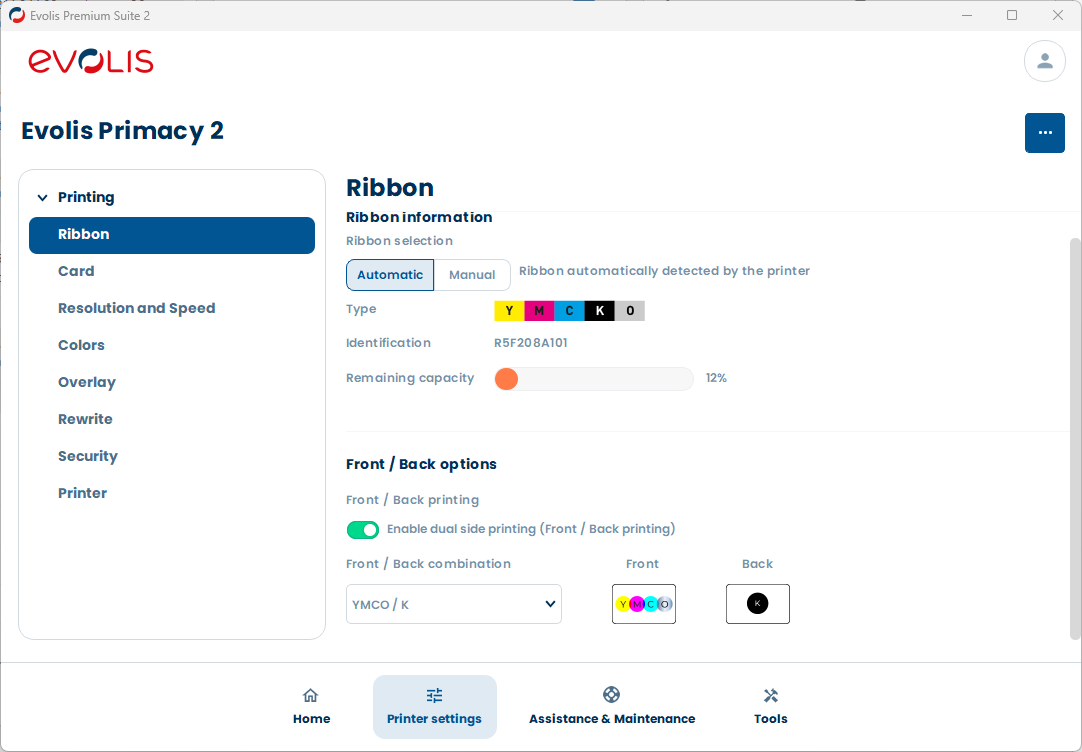 Next, select the Front / Back combination, depending on the ribbon you have.
YMCKO / YMCKO
YMCKO / K (best option)
YMC / KO
YMCKO / KO
KO / KO
KO / YMCKO
You are done! You can close the Evolis Premium Suite 2.
We recommend closing and reopening your card printer software for the change to take effect.