How to update firmware and driver for Polaroid P3500S/P5500s
To use the new ribbons; you will need to update the printer firmware and printer driver. Don't worry it is very easy and straight forward.
First, updating the printer driver:
You can download the latest needed driver by clicking here.
To install the new driver, follow these steps. 
1) Download and open the driver. Make sure the P3500s is powered on and plugged into the PC.
2) When the Driver installer opens click on 'Update Driver'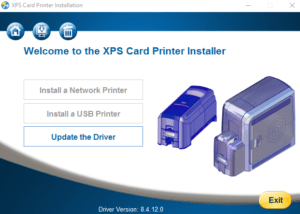 Follow the onscreen instructions to complete the update!
To update the firmware, please reach out to us at techsupport@avonsecurityproducts.com for the instructions.