Safety in schools is incredibly important, especially in the wake of terrible tragedies, but Canadian parents understandably want to balance safety with atmosphere, meaning that perhaps having an armed guard and metal detector greeting a student each day isn't the most inviting learning environment. Most agree, however, that something needs to be done, some precautionary measure needs to be in place to prevent violence and encourage a safer space.
ID badges fill that requirement handily, and as an added bonus they offer a school the opportunity to streamline a few of its processes and services. Whether it's a small high school of a couple hundred, or a middle school stretching its students into the thousands, ID card systems like the ones we offer at Avon Security Products can be easy to use and implement, with some training on our part, and some simple printing on yours.
Let's talk about the million-dollar feature first: security. Being able to identify students at a glance, as well as identify intruders, is a subtle yet effective way to enact a school security policy – it doesn't have the militaristic undertones of a security guard, but it makes sure everyone is accounted for. No stranger, really, needs to be in the school without first reporting to the office, and the badge system ensures that someone can't just walk off the street and cause a student harm or distress. To avoid lost or misplaced badges, encourage students to use badge holders or cases, which a student may decorate (because, let's face it, you give a student a blank slate, like a locker or binder, and they will draw on it!).
Since the ID card system has other functions, it doesn't seem to students like it's purely a security measure. For instance, the ID card can be used to minimize absenteeism. With Canadian provinces rolling out tougher attendance policies in order to counteract the rise of absenteeism in schools, the debate forges on about how best to effect that change, and ID cards are becoming increasingly popular. Being able to account for the students present through their cards streamlines the attendance process, making it easier for teachers and administrators to pinpoint those Ferris Bueller types.
Another useful function of the ID card is restricted access. Lab equipment and musical instruments, for example, are both quite expensive (and sometimes in short supply), so it's important to restrict access to them. Theft of property is an unfortunate aspect of school life, but that doesn't mean those students who earnestly want to practice music or learn science need to be shut out as well; an ID card allows administrators to give only certain students (or only faculty) access to those kinds of rooms.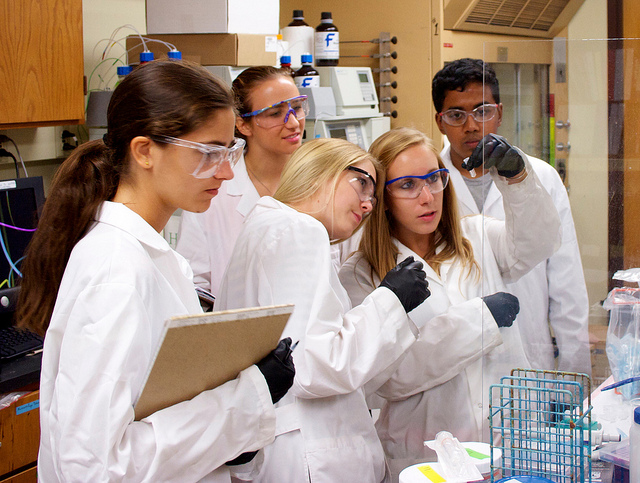 And those are just the capabilities that benefit staff. ID cards can also be used as payment, for school lunches, field trips, etc., and as a library card. For students, having one handy card that can get them books, food and access means they don't have to juggle cash, library cards and keys. It also brings them closer to the school, gives them a little physical of the community of which they're a part. Some of our younger staff still have their high school IDs as keepsakes, a memento of their old stomping grounds!
If your school is looking to enforce a less transparent form of a security, or if you just want an efficient way to track attendance, control room access, dispense library books and offer school lunches, contact us anytime here at Avon Security Products and we'll be happy to discuss options. As Canada's #1 distributor of ID printers, we'll make the process easy, quick and effortlessly understandable.