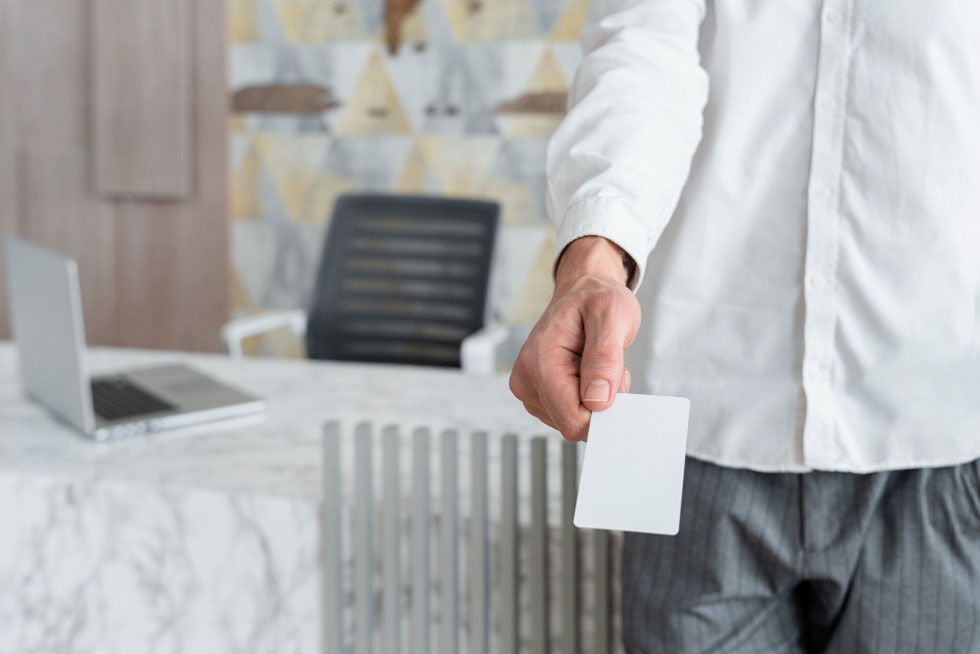 Proximity cards, also known as prox cards or access control cards, are contactless ID cards created with a technology that is read by a card reader to control access to a building. They are an excellent option for offices looking to enhance workplace security and limit the number of unauthorized entries.
Due to its durability, a proximity card is an ideal option for offices that need to control access to a building or room multiple times a day. Since proximity cards are not scanned or swiped like a magnetic cards, the risk of damage to the card is minimal. A simple tap allows the card reader to identify the information stored on the card to determine if the cardholder should be denied or granted access to a space.
If you're thinking about taking your office security to the next level, the first step is to buy security products like proximity cards and set them up. Learn how to program proximity cards to ensure your workplace is highly secured.
Find the Right HID Prox Format & Part Number
A human interface device or HID is a computer device usually used by humans to take input from one and provide output to another. HID manufacturers offer several credential formats that determine the type of access control system. Check your HID system to find the right credential to specify the correct proximity format.
HID assigns a format code to each proximity card, indicating how the internal programming of your cards will be read. You can find this number in your box. The best proximity cards will clearly state the numbers and allow you to program your card or reorder them easily. If you're having difficulties with this, contact our team for assistance.
Specify Programming Information
The next step is to choose your programming specifications. Your HID proximity card software will offer a variety of formats that can be used for programming and may require you to add a different format to your door access system. Every HID proximity card includes the base part number and a series of letters to indicate a credential's appearance options.
Each proximity card may have slightly different options, but all typically include the key categories and typically start with "HI." Some combinations can be ordered directly due to their popularity, but you may require assistance for others. The good news is our ID card experts are available to guide you through the process and help you learn about the program functioning for proximity cards.
Select Facility Code & Card Range Number
Most ID card manufacturers require you to specify your facility code, also known as a site code, when placing your order. The facility code depends on the location or other variables. Each manufacturer tries to manage the facility numbers it issues to different customers in a specific area to minimize the risk of duplication.
The starting card range number is the internal card number uniquely programmed into each HID card. Once you specify the first few digits, the cards are programmed with sequential numbering. One crucial step in this process is to avoid overlapping card ranges, as your system may not be able to distinguish between them. It's important that you gather information on proximity cards available on our website to learn everything you need to know about proximity cards.
Assign Cards to Employees
Once you've finished programming your cards and ordering them, start assigning the proximity cards to your employees. Assigning proximity cards to your employees is a great way to keep your workplace safe by limiting access to areas with sensitive information and keeping intruders away!