Secure ASP cardPresso ID Card Software
SKU: AVON-ID
$149.00
Cardpresso XXS Edition
CardPresso ID card software is the ultimate tool for your professional ID card production in a user friendly way, designed to have the best performance with large databases with and without photos.
Create amazing cards using predefined templates and the clipart library, also available numerous shapes for easy design card layouts.
XXS edition includes the basic features for card design and printing using predefined templates, Barcodes 1D, WIA/TWAIN and Direct Show acquisition as well as Magnetic encoding.
Use the Edit View unique feature for database entry up to 10 records, the ideal solution for small companies.
Built-In Image Editor allows you to manipulate your photos by controlling the contrast, brightness, color balance, monochrome conversion and many more.
Print front & back as well as batch print cards, use the internal sources to create cards with global counters and keyboard inputs.
Download the free trial version: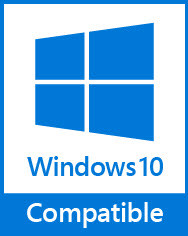 * Software purchase includes a free training course! Additional training and refresher courses are available
Versions
Which version is right for me?
cardPresso comes in a slew of flavours, which can be confusing at first glance. Let's break down exactly what each version has to offer so that we can choose the package that will fit best with our printing application.
XXS Edition
This is the entry level version of the cardPresso software suite. This version allows you to create card templates, use barcodes, encode magnetic stripe cards, and create an internal unlimited database to store all of your records. This software does lack the ability to import, or connect to an external database source.
XS Edition
XS is the first version that allows importing of textual data and pictures through Excel files. This is a great application for those who already have an Excel file (.txt, .xls, or .csv) looking to quickly populate a database to print cards out. cardPresso even allows you to import images, however they have to be stored separately from the Excel database file.
XM Edition
This version works very well for those who have and are familiar with Microsoft Access or those that are currently using a Microsoft Access database (.mdb) to store their data. cardPresso is able to grab the image file that is stored in the MSAccess file to print onto the cards. This importing feature will save you loads of time, especially if you already using MSAccess. XM Edition also adds 2D Barcodes (QR codes) to the feature list, as well as automatic face detection.
XL Edition
XL Edition is crucial for those looking for ODBC (Open Database Connectivity) to connect to an external server to retrieve their data. This version allows smart card encoding, RFID encoding, and Mifare Ultralight encoding.
XXL Edition
XXL is the enterprise version of cardPresso. This version allows you to connect up to 16 computers via LAN which can all use this same software suite. XXL adds DESFire encoding, as well as the ability to print wirelessly via web server.