C50 ID Card Printer System (DISCONTINUED)
Our Price: CA $

1,761.00

Need more help? Call

1.866.458.6999

or

Live Chat

Ref:

FGO-051701

In Stock
The fastest ID card printer in its class, produces full-color, secure credentials on-demand. Please note: C50 driver works on Mac OSX version 10.6, 10.7, 10.8 & 10.9, and of Microsoft Windows Vista, 7, 8, and 10.
All photo ID printer system purchases include free training, and lifetime support
System Includes:
Fargo C50 colour, single-sided printer
Avon CardPresso Card Design Software
100 Blank PVC Cards
Fargo 100 print Full Colour YMCKO Ribbon
Microsoft LifeCam 1.3 Megapixel Webcam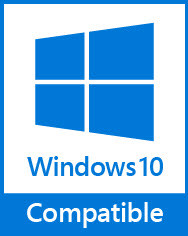 Rating 1

Rating 2

Rating 3

Rating 4

Rating 5

1 Votes
Side Printing: Single
Print Method: Dye-sublimation / resin thermal transfer
Resolution: 300 dpi
Print Speed: 24 seconds per card / 150 cards per hour (YMCKO)
Card capacity: 50 card input, 30 card output
Included Software: CardPresso XXS
Accepted Card Sizes:
CR-80
CR-79 Adhesive Back
ENERGY STAR® Certified Product:
Provides organizations with a high-performance, energy-efficient photo ID printing solution that supports corporate sustainability initiatives while reducing costs. As part of its new ENERGY STAR rating, the default time for sleep mode has been lowered from two hours to five minutes, and printer design enhancements reduce the power consumption while in standby or sleep mode.
Printer Options:
USB 2.0 interface
100 card color (YMCKO) ribbon (some C50 printers accept 250 count color ribbon)
Easy-to-use (EZ) disposable ribbon cartridge or eco-friendly and more economical (ECO) refillable ribbon cartridge (standard black resin and YMCKO)
Printer cleaning kit
Need a replacement Printhead? To find the right one for your printer, click here This Printer uses 47500
---
If you're looking for an easy-to-use, reliable, ID card printer to get started fast, the Fargo 51975 C50 ID card printer single-sided is what you're looking for! The C50 can go from box to printing ID cards in a matter of minutes, and is the perfect solution for schools, membership cards, employee badges and more. With all-in-one printer ribbon and card cleaning cartridges, maintenance is easy.
Product Features
The Fargo 51975 C50 single-sided printer is simple to use with an intuitive design that reflects system updates through color-changing buttons. Additionally, the compact footprint allows it to easily fit in the smallest office settings without taking up too much space.
Choose either the EZ all-in-one print ribbon and cleaning cartridge which offers a convenient and simplified loading process making maintenance a breeze, or the ECO environmentally-friendly ribbons, which are not only better for the environment, but also budget friendly.
Printing via One Connection
The Fargo C50 51975 printer features inline card printing with one connection using a standard USB connection.
Product Reviews
You must be logged in to write a review.