Fargo DTC4500e ID Card System (Dual-Sided)
Our Price: CA $

4,188.00

Add to Basket

Additional configuration options are available for this product - Please see below.

Need more help? Call

1.866.458.6999

or

Live Chat

Ref:

FGO-55100-SYS

In Stock
All photo ID printer system purchases include free lifetime support and training.
Please note: DTC4500E driver works on Mac OSX version 10.6, 10.7, 10.8 & 10.9, and Microsoft Windows Vista, 7, 8, and 10
System Includes:
Fargo DTC4500e colour, dual-sided printer
Avon CardPresso Card Design Software
100 Blank PVC Cards
Fargo 500 print Full Colour YMCKO Ribbon
Microsoft LifeCam 1.3 Megapixel Webcam
Printer Specification and Data Sheet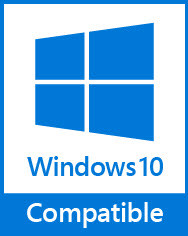 Rating 1

Rating 2

Rating 3

Rating 4

Rating 5

1 Votes
Need a replacement Printhead? To find the right one for your printer, click here This Printer uses 47500
---
The Fargo 55100 DTC4500e dual-sided ID card printer delivers high-volume performance with maximum security. Featuring flexible ribbon options for varying needs, dual input hoppers, and built-in password protection, the Fargo 55100 DTC4500e dual-sided card printer is designed for organizations that require robust, high-volume printing on a daily basis.
Product Features
Need cards in a jiffy? No problem! The Fargo DTC4500e dual-sided card printer prints 225 full color dual-sided cards per hour and 150 full color dual-sided cards per hour - 50% faster than its predecessor.
The DTC4500e dual-sided printer features a user-friendly SmartScreen graphical display offering easy setup and printing status notifications.
Direct-To-Card Printing with Built-In Erase and Rewrite
The Fargo DTC4500e 55100 printer produces ID cards using dye-sublimation printing for vivid color and accurate images and thermal transfer or resin thermal transfer for sharp black text and barcodes. In addition, the Fargo 55100 features a built-in erase and rewrite function that is ideal for temporary ID cards such as visitor badges.
Ribbon Options for Varying Needs
Ribbons options are available depending on the needs of the organization. The EZ ribbon offers the easy-to-use disposable cartridge which is simple to load and replace. The ECO ribbon is more economical and eco-friendly. It is a refill ribbon which is to be placed into a refillable ribbon cartridge, eliminating the need to throw the plastic cartridge away with each ribbon change.
Standard Ethernet Connectivity with Optional WiFi
Featuring high speed USB and Ethernet ports, the Fargo 55100 can easily integrate anywhere you need it. With the built-in internal print server you can install the Fargo 55100 on your existing network (LAN) allowing remote access printing for high-volume card issuance without having the printer directly connected to your computer. For mobile printing, the printer can optionally be wifi-enabled with an HID wireless accessory.
Supports QR Code Printing
This printer fully supports QR or Quick Response Codes, which are codes that are data encrypted specifically for smart phones. The code is an image that is printed on the card. QR codes are a great way to drive traffic to your business' or organization's website! NOTE: To print QR codes, you will need ID card software that is also capable of QR code printing, such as CardPresso.
Enhanced Printer and Card Security
The Fargo 55100 is designed to migrate from lower to higher security levels, offering built-in printer password protection and optional fluorescent ribbons for Ultra-Violet or UV printing. To further support the integrity of your card printing program, the Fargo 55100 offers optional locking card hoppers.
The Fargo 55100 offers field-upgradable modules for encoding data for magnetic stripe, proximity, contact and/or contactless technology cards such as iCLASS for access control and other applications.
Optional Single or Dual-Sided Lamination
Looking for an additional layer of security? Overlaminates provide tamper-proof, secure cards resistant to forgery. Furthermore, optional high-speed dual-sided simultaneous lamination can save valuable time. For an even higher level of security, the Fargo 55100 offers custom holographic overlaminates.
Product Reviews
You must be logged in to write a review.