Magicard Pronto Neo Single Sided System
Our Price: CA $

995.00

Need more help? Call

1.866.458.6999

or

Live Chat

Ref:

3649-6001/4-SYS

In Stock
Incredibly easy to use with drop-in dye film and hand-fed card loading, the Pronto NEO includes the HoloKote® visual security system and can print colour, monochrome or rewritable cards. Its plug-and-play setup and compact footprint are ideal for portability and lower volume card printing.
System Includes:
Magicard Pronto Neo Single Sided ID Card Printer
Avon CardPresso Card Design Software
100 Blank PVC Cards
Mgicard 250 print Full Colour YMCKO Ribbon
Microsoft LifeCam 1.3 Megapixel Webcam
Supports Microsoft Windows Vista, 7, 8, and 10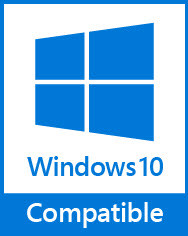 Rating 1

Rating 2

Rating 3

Rating 4

Rating 5

0 Votes
Product Reviews
You must be logged in to write a review.