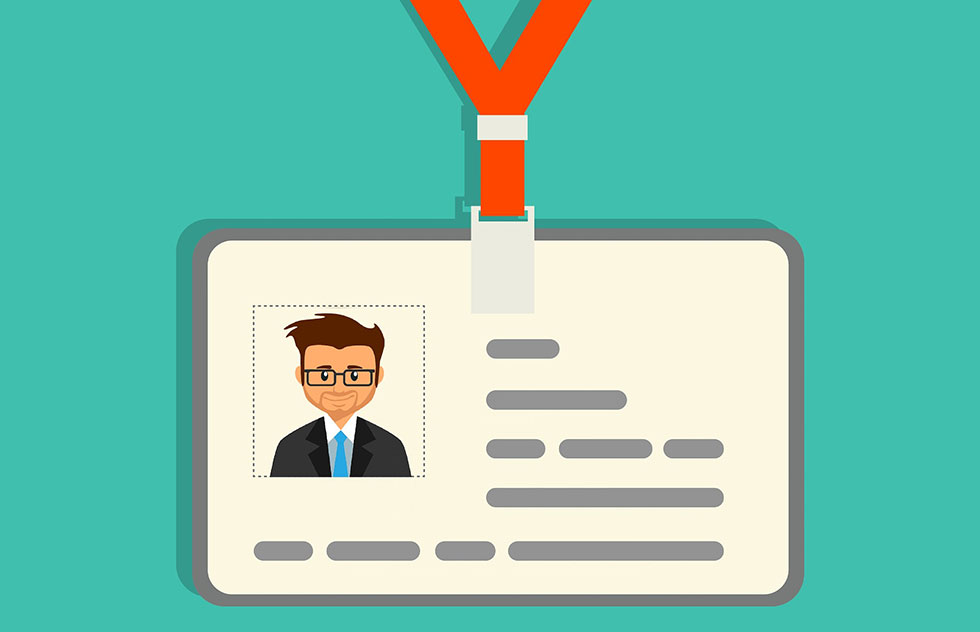 Security breaches can cost a lot of money. According to a study, big enterprises pay up to $551,000 to recover from these breaches. Even small businesses are not safe and pay around $38,000 to recover.
The same research showed that over 90 percent of businesses and organizations admitted to having some security incident. Around 46 percent of those firms lost sensitive data due to internal and external factors.
Offices and places that handle sensitive information should have some access control security measures onsite. These include healthcare facilities, financial institutions, the federal government, and non-profit organizations (NPOs). Having one mitigates the risk of having headaches in the future.
Read on and find out how photo ID cards can benefit non-profit organizations.
1. Enhanced Security Across Your Organization
Identification cards usually have your contact information, date of birth, and expiration date. But nowadays, modern photo ID cards and badges go beyond proof of identity and granting access.
Businesses and NPOs have been adapting to these new technologies. These allow them to instantly restrict access services on expired ID cards for employees or volunteers. This strengthens access control and security.
These firms can also have an ID program where specific individuals are granted temporary access to certain facility areas. This is great, especially if you only allow visitors for a certain period. Having restrictions on access to some areas promotes public safety. This is especially when dealing with hazardous chemicals and pathogens.
2. Excellent for Branding and a Great Sign of Professionalism
These photo ID badges are a low-cost and highly visible means of brand marketing. ID cards for the non-profit industry are also a great way to showcase that you take workplace security seriously.
Having proof of identity or an identification card when doing a potentially dangerous job is becoming a norm. This is because more and more companies and NPOs require their staff to have their employee IDs at all times.
These photo ID badges are excellent for people doing emergency and healthcare services. They usually encourage confidence among those shown the identification card.
3. Can Be Integrated With the Latest Access Control Technology
Modern photo ID cards go beyond mere proof of identity. With technological advancements, some ID programs allow you to integrate smart features into them.
You can have a modern card design with barcodes and proximity sensors that control onsite access. These smart features eliminate the need to have additional employees watch the door. Instead, the process is already automated.
These proximity cards use radio frequency identification (RFID). They utilize electromagnetic fields to gain access to specific doors. These smart features can also allow employees to access their computers by only being near the sensor.
Some of the more advanced integrations in some ID programs let you use your photo ID cards to buy food and drinks from onsite canteens. This feature integrated with your system streamlines the process. It eliminates the need for cash or a credit card in the workplace.


Pro Tip
Making your employee ID cards clearly identifiable from visitor ID cards can make it easier for your security personnel to identify who is in the building quickly. With that, they can direct visitors accordingly should they go astray.
Get Your Photo ID Cards From AVON Security Products
ID cards have come a long way from the traditional proof of identity. Modern photo ID cards come with a battery of integrations. Nowadays, you can integrate multiple functions into them, such as access control and temporary passes for visitors. They can even have payment systems for onsite facilities.
Well-designed photo ID cards can further strengthen your non-profit organization's branding. That's why choosing reputable ID card printers to do the job is essential. Avon Security Products is Canada's most prominent photo ID warehouse and caters to over 25,000 customers nationally. We are 100% Canadian-owned and offer our services to small start-ups with a few employees and big organizations with hundreds of thousands of employees.
If you are looking for reputable photo ID card printers, look no further than Avon Security Products. Contact us today to know how we can help you.
FAQs About the Ways Photo ID Cards Can Benefit NPOs
Can you colour-code modern photo ID cards?
Yes, you can. Colour-coded photo ID cards can make it easier for your security personnel to identify which people are supposed to be in an area of a facility or building. Colour-based access is an effective way to control access, especially if you are trying to protect highly sensitive information.
Are modern photo ID cards suitable for small organizations?
It is a common misconception that only big organizations should have modern photo ID cards. On the contrary, small organizations can significantly benefit their security prowess when applied correctly. And there are many photo ID card printers in the market. The best thing is you can even do it onsite if you have the necessary equipment.
Are modern photo ID cards easily duplicated?
Time not long ago, company photo ID cards were easily duplicated by anyone with a modest inkjet printer. However, as technology evolves, photo ID badges have grown with it. By having electronic chips and barcodes integrated into today's photo ID cards, it's almost impossible to counterfeit them.