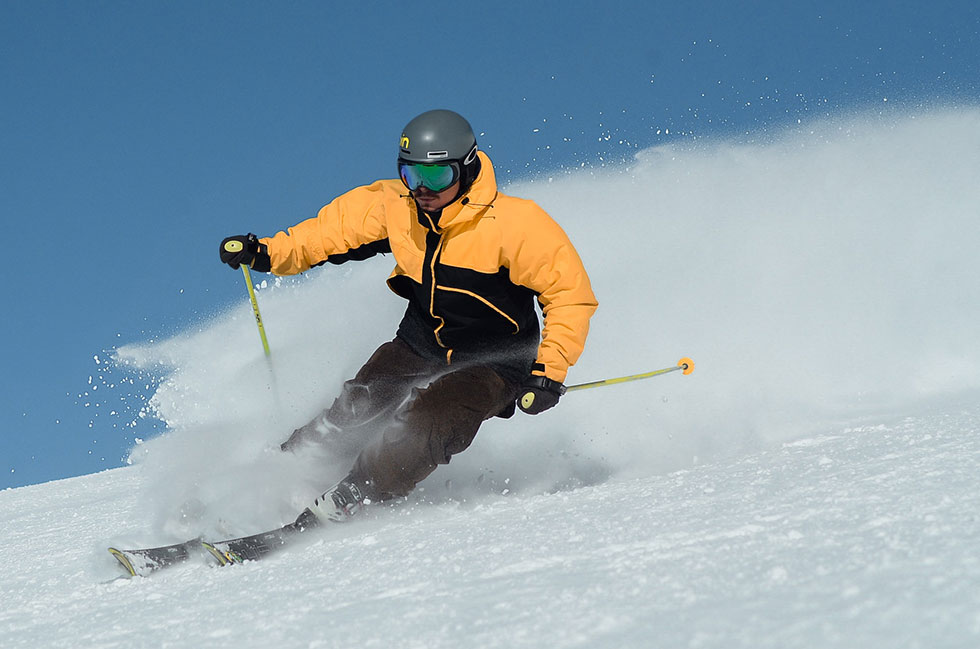 The winter season is finally upon us. That means fun with friends and family in the snow, with activities ranging from building a snowman to sledding.
For more adventurous families, it's the start of the ski season when resorts are open for more business. It's the time to use their preferred season passes and jump from one piste to another.
Offering season passes to resort-goers is an excellent way to reward skiers and snowboarders. However, you need to implement various design elements for them to be effective.
Keep reading below for more about season passes. Learn how to make high-quality ski resort passes by knowing the vital design elements.
What is a ski pass?
Generally, ski resort passes are tickets or badges that skiers and snowboarders pay to ride chairlifts and run around the resort. These passes typically allow visitors to enjoy resorts for a certain number of days. However, some providers offer unlimited access with no blackout dates.
Apart from being day lift tickets, season pass holders can access various ski resorts globally. That means skiers have vast choices of places and pistes to enjoy.
Some famous examples include the Ikon Pass, Epic Pass, Mountain Collective, and Indy. They provide easy access for skiers and snowboarders to resorts across Canada, particularly in the Canadian Rockies. These also include resorts in Banff and Lake Louise.
They also offer access to ski resorts throughout the US, Australia, Japan, Chile, New Zealand, and Europe.
Furthermore, among the best ski pass benefits is to prevent visitors from waiting in long lines in ticket windows. That means they can enjoy skiing, snowboarding, or sightseeing immediately once they enter the resort. Some even make their time of purchase way before ski season even begins. They or their family members can just pick up their passes on opening day and have fun.
Design Essentials for Ski Passes
When planning to create passes for various guest services, you must prioritize having a professional look and feel. Include the following elements for designing effective access or privilege card for skiers:
Personal information and photo
Ski passes are generally visitor badges for skiers and snowboarders in the ski area. Names will be vital to help security personnel identify guests. You can also include pass numbers to help admin officers with encoding. Furthermore, it helps to require a photo for better identification and more robust security.
If you want a quality look to your pass, take your guest's photo in person instead of requesting them online. Invest in high-quality webcams to make the pictures look more professional.
Data encoding features
ID badges have become more than just identification accessories. Now, it's a vital tool for accessing and storing information.
Adding data encoding features like barcodes, RFIDs, and magnetic strips can help you access visitor data quickly. Today, you can store various information in ski resort member ID cards, including name, address, and proof of age. You can also enable resorts to identify visitor payment plans, methods used like payment through credit cards, and trail maps availed.
Branding elements
Having ID badges is one of the best ways to extend your brand identity. That means you don't have to stick with the basics. Apart from your logo, you can incorporate some of your brand colours and design elements.
Meanwhile, you can also use your branding to make specific pass options identifiable. For instance, you can use your colours and elements to differentiate family passes from individual passes.
Security features
To prevent malicious individuals from gaining access to resorts, you must make your passes hard to replicate. Use features like hologram shields and ultraviolet (UV) printing to make them more secure. The good news is that these security elements work well with all types of ID cards.
You can prepare these security add-ons pre-season in case some make their pass purchase ahead of time.
Pro Tip
Never add too many colours and design elements when creating ID badges. Doing this will make your passes crowded and unprofessional. The best way to design it is by using limited design elements with readable texts.
Create Secure and Creative Ski Resort Passes
Ski passes benefit those seeking adventure for the upcoming holiday season. Offering them during winter is an excellent way to provide a more seamless skiing and snowboarding experience. Plus, it encourages more traffic to ski and mountain resorts.
If you want to get started with creating these passes, you need service providers you can trust. Fortunately, you have Avon Security Products.
We offer various ID services for different needs, from the best ID card printers to quality ID systems. Talk to us today for high-quality ski passes.


Check out Avon Security Products today for professional ID services. From cards to systems and other related products, know more about the industry through Canada's largest photo ID warehouse!
FAQs on Making High-Quality Ski Resort Passes
What's the difference between a ski pass and a lift pass?
Ski passes and lift passes are generally interchangeable. Visitors and providers shouldn't worry about mistaking them because they refer to the same perks.
Does font matter for passes?
Yes. To make the texts readable, you must use the proper font style and size. When doing so, ensure that the font is clean. Go with a sans-serif font for a clearer finish. Don't make it too large to keep the information secure.
What's the perfect material for passes?
Ski passes must be durable. Always go for a PVC or PET card. These materials also work well with various security and data encoding features.