ID Cards are utilized by many business and organizations, across a number of different industries, helping restrict access, track information, in addition to a score of other capabilities. The only problem is – and it's not so much a problem as it is a fact of life – because they're attached to people, sometimes they get lost or damaged. But there are accessories we offer that can help you mitigate that issue, and if you're looking to buy an ID card printer for your business, you might consider looking into different badge accessories as well. Here's a short guide to the different accessories we at Avon Security Products offer.
Badge accessories fall into two rough categories: the ones that keep your badge connected, and the ones that keep your badge protected (there's a rhyme in there somewhere!). First up, we have the accessories that keep your badge connected to you; this also can be broken down into two categories: lanyards and badge reels. Lanyards are the ones you wear around your neck, and have the added advantage of being highly visible, which is good if you want to put your business' branding on the lanyard; at Avon Security Products, we're Canada's leading source for custom lanyards and can help you get exactly what you want. With your company's branding emblazoned on the lanyard (and the card), wearers become a sort of mobile form of advertising.
Then there are the other "connector accessories", badge reels. Badge reels more contained than a lanyard, which is ideal if you work around machinery that a lanyard might caught in – badge reels are certainly the safer option. They're also easier to access, which is ideal if you tap or slide your card for entrance at work – a simple pull of the card from the spool is much easier than bending down to try and use the card around your neck. Finally, it's less likely you'll lose a card that's affixed to a badge reel, as it's clipped on your pocket or a belt buckle, as opposed to a lanyard, which freely swings.
So, those are the accessories that connect your badge. As for the badge protector, there's really one great option: the badge holder. These holders, usually made of plastic or vinyl, act as a guard against scratches, scuffs and the general wear-and-tear that a card might otherwise be exposed to. They look professional, and help you protect your investment. If you wear a nice suit to work, or you're just the kind of person who doesn't want to harm your clothing at all by attaching a clip, consider the magnetic badge holder, which forms around your pants- or shirt pocket, attaching itself with a magnet.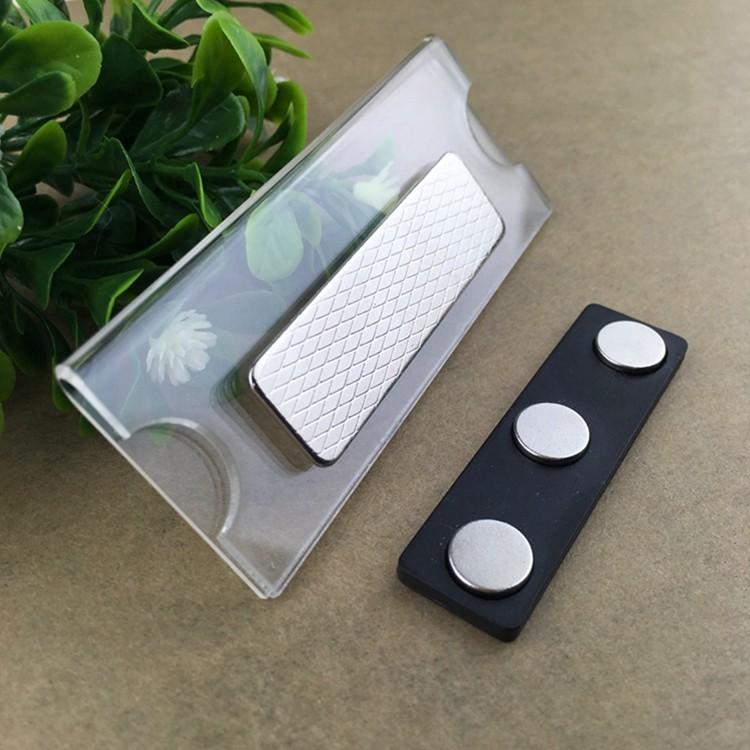 What most people think about when they consider implementing an ID card system is the printer – and justifiably so. The printers we offer, like our Polaroid, Magicard and Zebra ID card printers are awesome machines, mixing cutting-edge technology with ease and practicality. But implementing ID cards at your organization means also understanding the accessory options available. These are a few of the most popular accessories (we didn't even touch on bead chains and luggage tags!) and should get you started off on the right foot. Try ordering a few different things – badge reels and lanyards, for example – to give your staff the option. Different people like to wear their badges different ways and far be it from us to deny them that! In the end, what matters is that your business is safe and secure, and your investment has been protected.