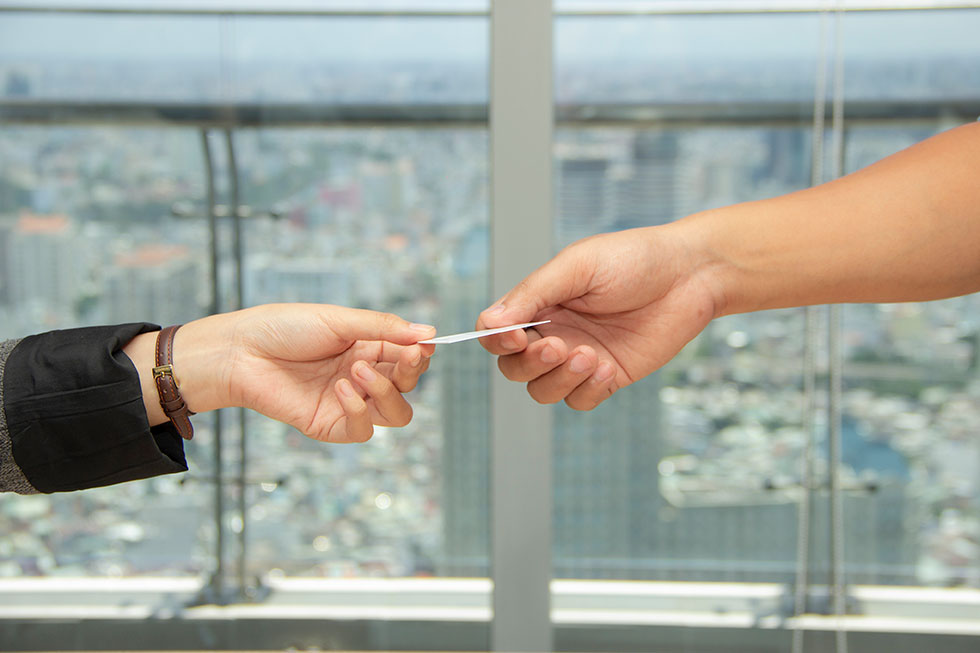 Schools are ramping up security and turning to smart lock systems to improve campus safety. Now that the threats educational institutions face are too serious to ignore, school leaders are more proactive in keeping their students safe.
But in a rush to implement more advanced security platforms, school administrators are overlooking a basic yet effective solution: the use of school identification cards. Read on and discover how ID cards can pave the way to improving campus security.
How To Use School IDs To Improve Safety In Schools
Now more than ever, schools worldwide are more aware of the vulnerability of students and staff in the school district. Fortunately, you can use innovative ID programs to address the gaps in security within the school.

Enhance ID Card Designs for Students and Staff
ID badges offer a quick way to determine if an individual should have access to a particular building. Ensuring that the IDs contain relevant data and are worn prominently can help security staff find suspicious actors on campus.
ID cards can also enable real-time monitoring when supplemented with other security features, such as door access. It can be easy to track who is in the building, when they arrive, and where they go. The more info you add to your school ID design, the safer staff and students will be.

Make Visitors Stand Out
Create a visitor management system that uses special IDs for visitors to help campus security quickly spot non-students in the school. Frequent visitors can get their own badge with a different lanyard colour than students, so they stand out.

Use ID Cards for Function and Access
School ID cards can identify who has access to certain areas and can also be the center of a student's school activities. Students can use them to buy food in the cafeteria or check out books from the library.
This function can encourage students to always bring their ID cards with them. With all students wearing their IDs, security can easily spot individuals who are not supposed to be on the school grounds.
Consider Smart ID Card Systems
School smart cards are high-tech cards that students use in school for everyday purposes. Staff members and students can use them for financial purposes or even for recording attendance.
A smart ID card system allows authorized individuals to enter school campuses and car parks. They can also borrow books and use printing and photocopying services using card readers.
Through access control systems, schools can facilitate automated approval of access for authorized personnel. This contactless authentication solution eliminates the need for a security officer to validate the authorization of the person who wants to enter the school grounds.
Pro Tip


A smart ID card system can be an excellent solution to improve school safety. It can also be cost-effective, saving the school and students the recurring costs of yearly ID card replacement.

Key Features of a Good School ID Card System
There is no "one size fits all" solution for creating a design of ID cards for staff and students. Each ID card will be as unique as the school itself.
But, when starting a new ID program, there are a few required features that every school should keep in mind.

Branding
Before booting up your card printer, add your school's logo, a background image, and colours in the design to make the ID card stand out.

Photo
Hire professional photographers to get high-quality images of the cardholders. With expert help, the headshots on your school's ID cards will be up to par.

Serial Number
A serial number is a must since it makes it easy for school directors and security to track cards in the system. Moreover, this feature also helps identify fake or unauthorized student ID cards.

Security Seals
Add a holographic seal or image to prevent malicious actors from counterfeiting the school ID card.
These are some features you want to include in your school's ID program. If you need help establishing a secure ID system, Avon Security Products can support your efforts to keep students safe.
Encourage Improved Safety in Schools With Avon Security Products
A reliable ID card system is crucial now that there are serious threats inside schools. But with Avon Security Products, you can address the gaps in security on campus. We offer various ID card creation services, such as photo ID and card printing, to help enhance security for our clients.
Call us today at 1.866.458.6999 or email techsupport@avonsecurityproducts.com to know how we can help your organization.
A school ID card can go way beyond helping security personnel identify students and faculty. Find out more about school ID card systems that could keep your school safe by visiting Avon Security Products today.

FAQs on Using ID Card Systems To Ramp Up Security for Back to School

What type of ID card system is most needed for schools?
Schools need an ID card system that simplifies class registration and attendance, streamlines records management, and controls access to different areas of the school.

What are the security features that must be included in the ID design?
A serial number can help campus security identify fake or forged student ID cards. Meanwhile, a holographic seal or image also prevents malicious actors from counterfeiting the IDs.

Are ID badges different from school ID cards?
People use the term "ID badges" when talking about security, but it has the same meaning as ID cards.