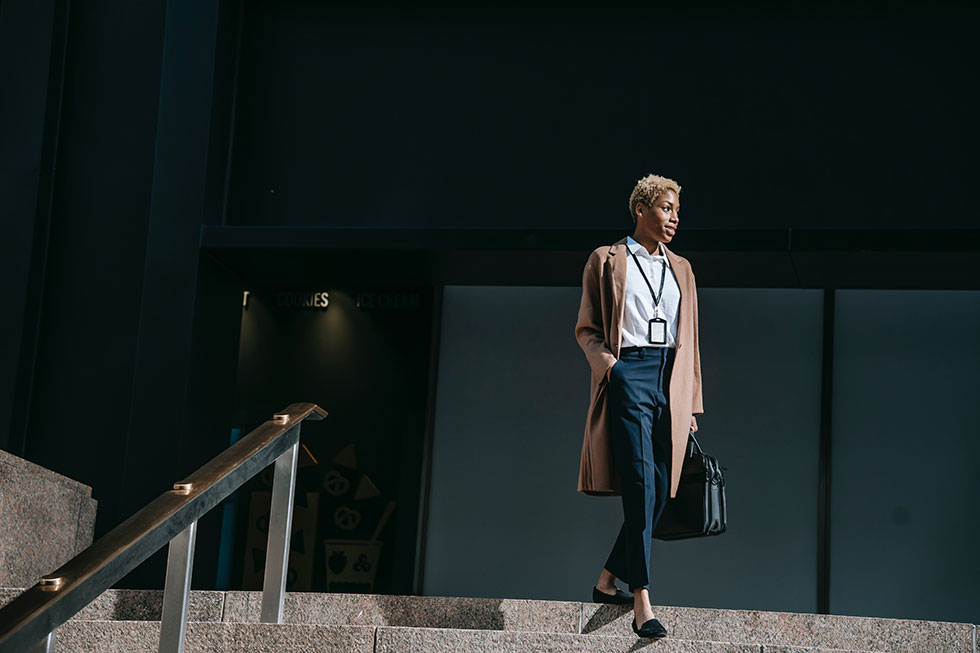 For years, many believe that ID badges are only for large companies to help monitor hundreds of employees and separate them from visitors. While that's true before, today, company ID badges are necessary even for SMEs for many reasons.
From security to brand identity, keep reading to know the importance of ID cards and why companies of all sizes need them.
What Are ID Badges and What Are Their Main Purposes?
ID cards are personal documents issued by an organization to verify a person's membership, like in schools or companies. Because all organizations have exclusivity, IDs help provide members-only access to different facilities, machines, and perks. For instance, employees can access company lounges and get discounts through an ID card.
Finally, ID cards can also help track services quickly through a system where customer data is stored. Service providers can access information quickly and identify the products and services provided using a customer ID.
Why Use ID Badges for your Company?
An ID card and other similar accessories are crucial in the business world for reasons beyond identification.
Some of the key benefits of employee identity cards include:
Security
With modern ID cards, you can restrict people from accessing essential facilities or files that need a high level of clearance to protect your company's valuable assets from security breaches.
Employee Confidence
ID cards help establish your business as a legitimate player in the industry, boosting employee confidence knowing they work in an established company.
Customer Relations
Wearing an ID card creates a level of authority and employee credibility, especially for your customer service representatives, so that they can strengthen customer trust.
Employee Accountability
You can track the ins and outs of your employees through ID cards. Identify who's slacking off, who's coming in late and who's clocking out early.
Branding
Employees who wear your brand identity outside the office provide a cost-efficient marketing solution that could spark curiosity and, hopefully, an inquiry.
Professionalism
IDs are professional accessories, and implementing regular use is one way to encourage professionalism in the workplace.
Pro Tip
It wouldn't hurt to use ID badge holders or heavy-duty badge reels to ensure the longevity of identification cards. Don't worry about decreasing the card's professional look. It's the details printed on the ID that carries that effect.
Need to print employee ID badges for your business? Visit
Avon Security Products
for great ID badge ideas and other helpful information.
Components of An Excellent Employee ID Badge
Before you issue employee ID cards, keep in mind that slapping an employee's name on an uninspired card won't provide any of the mentioned benefits. A professional corporate ID badge must have the following elements:
Design that fits branding

Organization logo

High-resolution ID photo

Durable material (PVC or HID smart cards)

Data encoding

(using smart chips, barcodes, magnetic stripes, and RFID tags)

Signatures

Personal information

Security elements (fingerprint or holographic overlay) to prevent unwanted replicas
Are You Looking for the Best Employee ID Badge Systems for Your Business?
ID badges in Canada have gone from a simple piece of identification to an accessory that helps heighten a company's integrity. If you're looking to achieve the many benefits of employee identity cards, talk to a trusted ID badge maker in the industry!
Visit Avon Security Products for ID badges, systems, and other related products and services. Get to know more about the industry through Canada's largest photo ID warehouse!
FAQs on Understanding the Importance ID Badges
1. What is the difference between an ID badge and an ID card?
The term "ID badges" is often associated with security use, but ID badges and ID cards are the same.
2. What are the standard security features of an ID badge?
ID badges should have data encoding features like barcodes, smart chips, and magnetic stripes.
It should be hard to replicate, too. So an ID can also feature a hologram or fluorescent overlay only specific to your company.
3. How do I make my ID badge for my small business?
Many ID products and accessories providers offer printing supplies at an affordable price to make employee ID badges. Instead of dealing with many suppliers, you can get them all in one place.