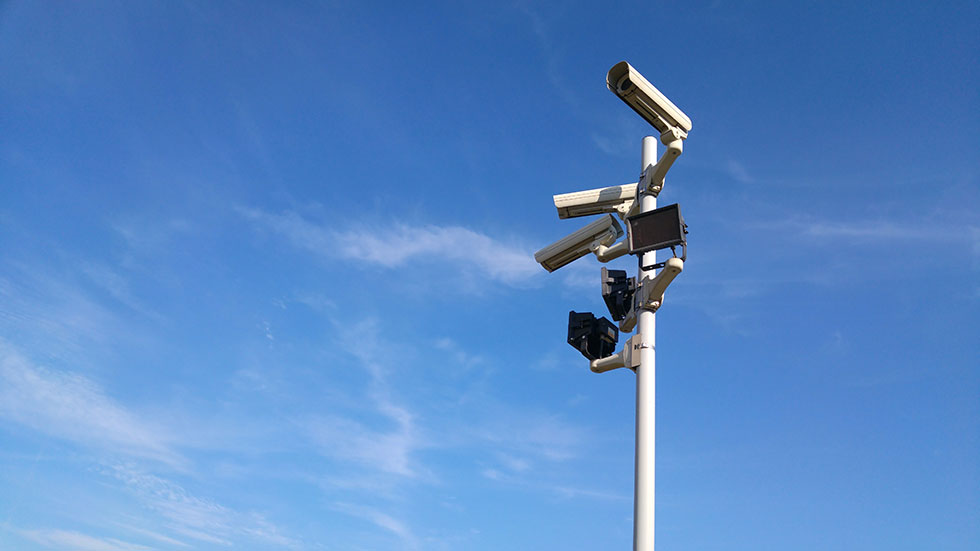 Over the past decade, technology has started to change the way people run their households and businesses. Enormous advancements in various products are coming swiftly as a lightning bolt. Consumers enjoy more of these in the advent of the IoT era, from computers to mobile phones. It is no surprise that more items can now be upgraded and controlled by electronic devices.
Even the security industry is transforming to keep up with these fast-paced trends. CCTVs, burglar alarms, and badges are some typical security devices at home and in buildings. Sadly, many people forget to update their security systems to ward off intruders. This article will help you know when to upgrade them and how to do it better.
Reasons to Upgrade Security
In general, security upgrades are done every five years. Technology becomes more advanced and continues to accelerate in a heartbeat. You must ensure that the security system side can keep up with the constant changes. Here are the best reasons to upgrade your security:
Older Technology Will Have More Loopholes
Security systems of more than ten years are more prone to loopholes. Experienced burglars or intruders will discover a way to breach them. Keep in mind that these uninvited guests are also studying how locks and alarms work. They may learn how to unlock or disable them quickly. Circuit malfunctions and delays in alarms and security cameras may become more frequent.
Newer Technology Has More Features
Newer technology has more features in line with the current security standards. For example, more systems may require access, which may only authorize the owner or security officers. Door and window locks are more bump-proof and durable.
Better Security
Security upgrades enable owners and security personnel to evaluate buildings and suggest enhancements. They can find loopholes that need to be fixed right away. Better security footage and alarm responsiveness must also be expected. In most offices, the company badge, ID, or prox card must be tapped on keycard systems and turnstiles.
Increased Flexibility
Technology today provides more flexibility, and the security industry is not an exemption. It allows owners and security officers to manage the system when synced with an Android smartphone. They can have total control and watch over the house or building wherever they are.
Tips for Upgrading Security
An outdated security system falters or stops working overtime. Home and building owners should know that security has to improve its IT infrastructure every five to ten years. Technology is evolving, so do burglars and other criminals. But before doing so, these are some home and workplace security tips to remember.
Start Switching to a Cellular-Based Monitoring System
Monitored IT systems may send a distress warning when it detects danger. A dispatcher from the security provider may make a call. Suppose it does not reach the owner or the person who answers the call cannot provide the security password. The dispatcher will call the police.
The problem arises when the intruder cuts the phone lines. That is why many buildings and households are switching to a cellular-based monitoring system. Mobile phones may still connect to the central station even if the phone lines are cut. They may also provide you with signs that it's time to upgrade your security.
Use Equipment and Devices for Better Security
Surveillance cameras have been pivotal in improving security systems and driving market growth over the years. Today, a high-resolution camera system captures more demand. They are more capable, allowing a three-to-four-week continued video storage. But it comes with a higher cost.
Fortunately, many surveillance cameras can now be monitored on iPhones and Android phones. They store motion-based clips in the cloud or on SD cards for online viewing. These can guarantee a more effective camera performance. Owners can also install apps and connect them to cameras to access live video alerts.
Other Security Equipment
Aside from adding surveillance cameras and cellular monitoring systems, owners can add more sensors. Sensors on doors, closets, and jewelry boxes can further increase security. If these are connected to phones, owners will know if someone goes to a restricted area.
Other devices that can be used are thermostats. They can protect your home by detecting very high or low temperatures. They can prevent potential fire and excessive usage of air conditioning. Consider installing smoke and carbon monoxide detectors as well.
Company Badges
The company badge and ID must now be tapped on keycard entry systems and turnstiles when entering office premises. That way, security personnel will no longer have to check every employee. Employees and visitors cannot enter without it. So, if a company property goes missing, especially during weekends, employers can easily track it.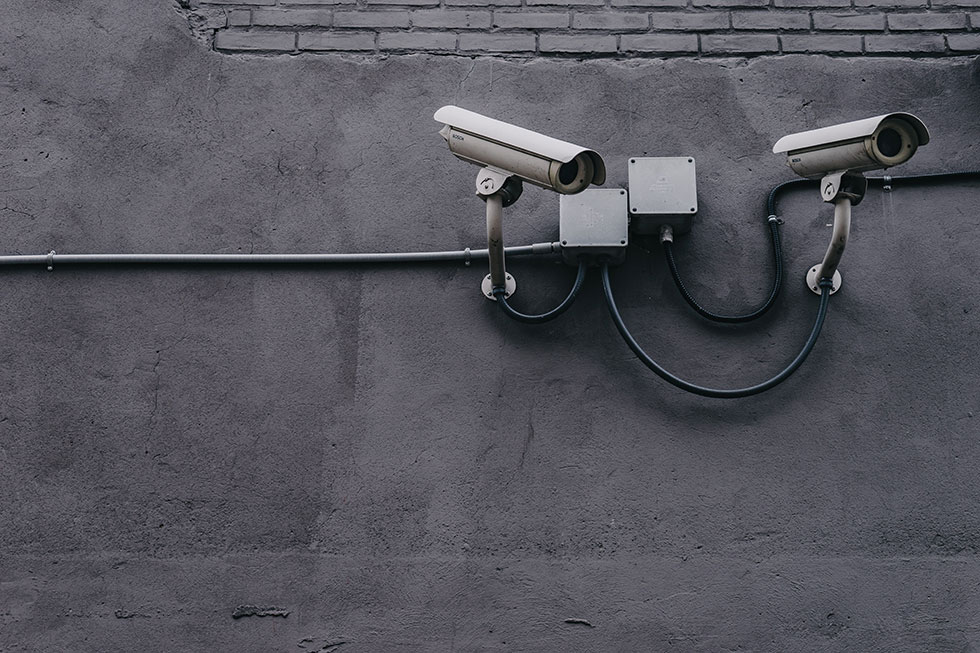 Warning Signs You Need to Upgrade Security
A building or home security system provides owners comfort and safety. But they may no longer be as effective as they were years before. They even entice more danger. These are the typical warning signs to upgrade your security.
Surveillance Camera Problems
Surveillance cameras may deter intruders from breaking into your home or building. After all, burglars only attack in the shadows. They don't want to be recognized to avoid imprisonment. But many homes and buildings in the business world often neglect the need to update or upgrade them.
Outdated surveillance camera footage may look worse than sepia-toned films. Some are blurry or in black and white, making it hard to identify culprits. Owners have to update cameras and consider the difference between IP and Analog cameras. Many cameras today may provide a high-definition picture regardless of the wire type.
Owners must also consider the importance of 24/7 monitoring, especially if they are away from home. Mobile phones enhance security on alarms and cameras. Surveillance cameras are now connected to phones. Its video recorder allows owners to watch footage remotely when they go online.
Burglar Alarm Problems
Burglar alarms are often used at home or as part of the art security system. Sensors can be placed on valuable items or doors to detect those who come across restricted areas and items. But, like surveillance cameras, alarms may no longer be effective once they become outdated. Burglars may even find a way to disable them and roam freely in houses and buildings.
The most typical burglar alarm problem is when it starts losing its sensitivity. After many years, the burglar alarm may not be as responsive as before. This may also be a problem for the art security system. Owners may have to update or upgrade it before a burglar breaks into homes and buildings.
Another typical warning arises when you can't manage it with your phone. Like CCTVs, they can now be connected to mobile devices for 24/7 monitoring. This problem may manifest if alarms are too old or overused. So even if burglars break into your home, you might not get an alert from the alarm.
Also, you may not understand the status messages from your alarm. Probably, it is because the alarm and your phone specs do not match each other. Outdated alarm system keypads communicate using flashing lights. Newer alarm keypads are using LCDs to send updates in plain language. If you still find the messages confusing, you may install more modern alarm panels. It will enable you to identify issues and effectively address them.
Badges, Keycard Systems, and Turnstiles Do Not Work
Keycard systems and turnstiles will not allow entry if the badge or ID tapped do not match. They make loud sounds if someone tries to get past them without tapping his badge. Badges or keycard systems must be replaced or updated if their sensitivity decreases. It will be simpler for burglars to disable the alarms and enter.
Look for Trusted Security Products
Various security systems evolve to keep up with the continued technological advancement. They drive the security side in the modern business world. Enhancing security is now one of the core business tasks. At homes and buildings, they provide more protection against unwelcomed people.
Do you wish to upgrade your security system? If you see the warning signs telling you to upgrade, reach out to Avon Security Products. The company produces quality badges,
card printers
, and systems to ensure the security of homes or businesses.
FAQs on the Warning Signs That It's Time to Upgrade Your Security
How much is the average cost of a security system?
The security system may cost from $224 to $648.
Are burglar alarms still effective?
Burglar alarms are still effective in deterring burglars.
What information do badges typically require?
Badges typically display the company name and logo, and employee information.