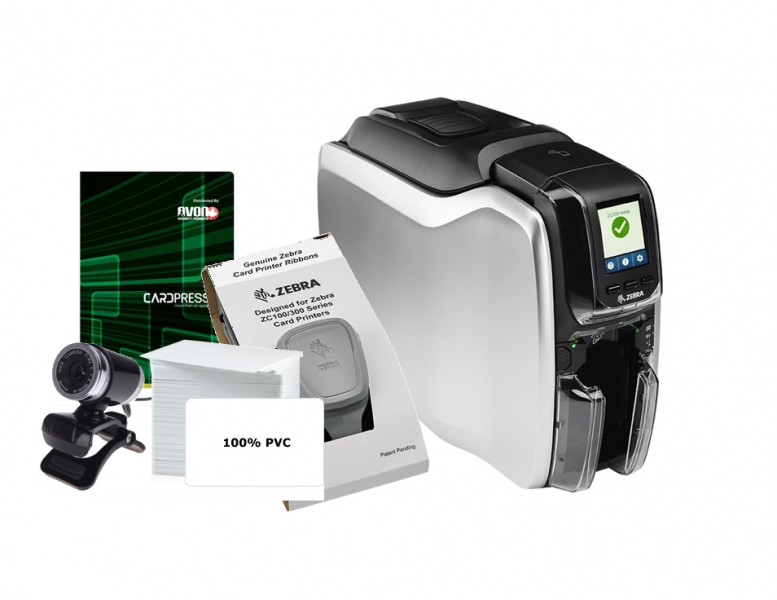 Are you planning to make ID cards? If you want to do things the right way, it's essential you do your research before you begin. If you're not careful, your print job will come out poorly.
There are different types of ID card printing to choose from. Each type has its pros, cons, flexibility, and benefits. It will also depend on the type of industry. You may need a specific feature — like proximity access or high-coercivity. Furthermore, ID card systems contain many parts – from software and accessories.
Before you buy ID card printers, get the lowdown on your options. In this post, we'll cover the basics. We'll look at the features that distinguish each printer from the others. This guide will help you decide which is right for you. Read on to learn more.
Types of ID Cards
There are many types of ID cards and it's tough to select the right one with so many features. Do you want an electronic chip? Are you considering magnetic stripe cards? Here are the different ID cards and their features:
PVC cards
Wondering what material you should use for your IDs? Should you be using plastics or cardstock? There are many reasons you should opt for PVC ID cards. Polyvinyl chloride (PVC) is a thermoplastic polymer. It is durable and lasts much longer than paper. It does not bend easily. And unlike paper, it does not crease.
Apart from this, ID cards printed on PVC look more professional. Its appearance is smooth. Images and text are crisp and clear. Moreover, PVC ID cards do not need reprinting as often. It holds a long card life, especially if used properly.
Proximity cards
Proximity cards have metallic antenna coils embedded into them. The metallic antenna coil stores the cardholder's data. These cards are contactless; you don't need to insert them into a card reader. Instead, they are held against a card reader to gain access or entry.
How does this work? It is similar to locks and keys. However, it is more convenient. Proximity cards contain a predefined number. Once swiped, this number is transmitted into the software. If the card information is programmed into the software beforehand, you will gain access. These cards are mostly used to provide access points to doors and gates.
Proximity cards cannot be duplicated. You can only change its information and data through the system.
Preprinted cards
You get base-designed cards with preprinted cards. Customized information, such as names, bar codes, and photos are added when needed. Good examples of these are hotel access cards and loyalty cards.

Types of ID Card Printers
ID printers are a brilliant investment for any organization. It helps with cutting costs and is convenient. You can print ID badges right away whenever a new employee or customer comes in. But, not all printers are created equal. There are different models, brands, and features that you should consider. Here are the different types of ID card printers:
Direct-to-card printers
These printers are also known as dye-sublimation printers. Direct-to-card printers print directly to the ID card. The printhead will pass over the card and deposit the ink directly. Direct-to-card printers can deposit more than 16.7 million colours. Some can print 300–600 dots per inch and produce crisp and clear ID cards.
Retransfer printers
Retransfer is a particular type of printing that uses ink ribbons and film to print onto the cards. Cards are fed through the printer in sheets and separated as they go into the printer. The ink gets printed on the reverse side of a clear film rather than printing onto the back of the card.
Afterwards, this clear film is laid and heated onto the cards. The heat fuses it with the card and creates an image almost identical to gravure printing. It's beneficial for quickly creating scores of high-quality IDs at a low cost.
Inkjet card printers
An inkjet printer is a machine that uses liquid ink to create a printout on paper. Inkjet printers were introduced in the late 1980s. They were referred to as bubble jet printers. They were introduced by Seiko Sono and Canon Inc. and were popular, taking more than half of the US market in just one year. Today, inkjet printing is standard practice for printers and is an ideal alternative for silk-screening and other printing processes.
Inkjet card printers are a popular option for printing high-quality business cards and personalized ID cards. You can print multiple spot colours on each card. You can also print reverse-side business card templates.
How to Choose the Right ID Card Printer for You
Now, you've gotten some information on the types of cards and printers, how do you choose the right one? Ask yourself the following questions:
How Will the ID Cards Be Used?
Before deciding what type of ID card you need, think about how and where you will use it. Do you want to create loyalty cards for customers to access services in person? Or do you want to give specific employees access to areas off-limits to the rest of the staff?
Knowing the function of your card will help you in the decision-making process. This will also help you filter out the options you have. Determining how you will use your cards will also help you design. For instance, building access cards focus more on information than design.
Will You Be Printing on One Side or Two?
ID cards are small. Double-sided printing can maximize the space you have for texts, graphics, and other information. It will also help you include everything you want on your ID card without crowding everything on one side.
Double-sided printing can significantly benefit school and business IDs. For example, it can have the photo and ID number of the cardholder on the front side. It can contain information, such as emergency contact numbers and addresses at the back.
For some industries, double-sided printing may not be necessary. It's a good idea to discuss your preferences with your ID printer supplier. Get some professional advice.
How Many Cards Do You Plan to Print Each Year?
Knowing the number of cards you will print is essential. This will help your ID system provider understand which package they can offer you. The number of cards will determine what kind of printer they will provide and the number of cards they will give. It will also help you estimate your supply costs for printer ribbons. Knowing how many cards you will print will help you estimate how much you need,
Do You Need to Encode Data on the card?
What data do you need for your card? ID card printing systems vary in capabilities. There are different ways to encode data, like barcodes and magnetic stripes. Barcodes can be added to the design of your ID using identification software, while magnetic stripes offer a more secure data feature. This type of data encoding needs special software and a printer.
What Security Features Are Important?
Ensure that you place the right security system for your business. There are different brands and types of proximity card security features. For instance, SecureASP offers Keyfobs in various packs — from 50 to 100.
If you need magstripes for your cards, Applied Wireless Identification Group (AWID) offers Prox-Linc Printable Proximity Cards. They come with other features, such as key tags, clamshells, and more. Be specific on what you need for your security system so you can provide ultimate security for your business.
Do You Have a Detailed Logo or Card Design?
If you want your logo and design printed on your card:
Make sure you fit it within your ID card's dimensions.

Get the specific size of your ID card and resize it accordingly.

Make sure that the design does not look crowded.
Do You Need to Transport Your Printer?
Mobility and ease of transport are essential factors to consider. Some ID printers are portable, while others are stationary. Having a mobile printer will be convenient if you travel to different locations for work.
Things to Consider When Choosing an ID Card Printer
The image quality you require
Do you want your card design to be matte or glossy? You may need a specific ribbon for the design you want. Consider colour accuracy as well. If you are very specific with colours, compare print quality. Send your design to your preferred ID card supplier and request for samples.
The print volume you require
It's essential to know the number of cards you will be printing. If you need cards on-demand, then you will need a printer with a high print speed. This will also help you determine the size of your output and input hoppers. The size of your hopper will determine how many cards you can load and unload.
The level of printer and card security you require
If security is important to you, then several features can be added to a card printer in order to increase the security level. These features include radio frequency identification (RFID), smart card encoding, back and front-facing cameras, fingerprint recognition, and encryption. Before you buy your new ID card printer, we recommend you check that it has all the features you require.
Are you looking for ID Card Systems that have everything you need for an effective ID card program? Avon's ID systems come with a professional card printer, ID software, and the necessary printing supplies.
"To increase visual security and display more information, upgrading to a dual-sided printer or ID card printer with more security modules will be more advantageous."
– Avon Security
Get in Touch With Canada's Largest Photo ID Warehouse Today!
Before you decide on an ID card printer for your business, it's best to understand exactly what you are looking for. Start by taking a close look at the different types of ID card printers out there and compare them. By doing so, you can make an informed decision that will help ensure the success of your project.
Are you looking for the best solutions? Check out our photo ID printers now! AVON security is Canada's leading ID equipment provider, specializing in advanced systems and solutions to businesses across Canada. We offer a wide range of photo ID printer systems designed to meet your business needs. Whether you are a large corporation or small business, we have an ID printer system to suit your needs. Get in touch with us by inquiring here!
FAQS on Your Guide to the Different Types of ID Card Printing
What are the types of ID printing styles?
There are two main types of ID printing styles: direct-to-card (or dye-sublimation) and reverse transfer. Direct-to-card printers transfer dye directly onto blank cards. Reverse transfer ID card printers print the design onto a film and then "transfer" that image onto blank cards.
Which paper is best used for printing ID cards?
Teslin paper is an ideal choice for ID cards. It is more durable compared to ordinary paper. Teslin is tear-resistant, waterproof, and printable. Its flexible surface makes it easy to use for inkjet and dye-based printing. Toners and inks also dissolve seamlessly into Teslin, resulting in good graphic resolution.
What are the security features of an ID?
Various security features can be implemented on ID cards. One of the most widely used is the barcode. It is easy to encode during the ID printing process. Photographs are another feature. It is an easy way to confirm a person's identity.
Radio Frequency Identification (RFID) is also another security feature that can transmit data from a distance. With this, you don't have to swipe your ID through a card reader.
Other security features of ID cards include magstripe, fluorescent overlay, hologram, and micro text.