Congratulations, you've taken your first step towards bringing more effective, professional security to your business or organization by deciding to invest in an ID security card printing system! These days, almost every industry or organization – government or private – has a good reason to acquire a security ID card printer, whether for individual events or for use on an ongoing basis.
Most companies buy ID card printers because they require a means to either continually manufacture identity cards on a day-to-day basis or because they host occasional events that are large enough to warrant the capabilities of at least a starter-level printer – like the latest Javelin DNA or Javelin PRO ID card systems. If you're starting out with greater demand than these security systems, there are many options to consider, since we have lots of ID card printers available to fit any size organization.
The in-house printer option will make more sense than outsourcing security card printing for any company that has frequent changes in personnel because it provides more control over the amount of cards that you make, allows you to print exactly when you need, and gives you the ability to print individual ID cards on-the-spot instead of having to wait to make bulk orders.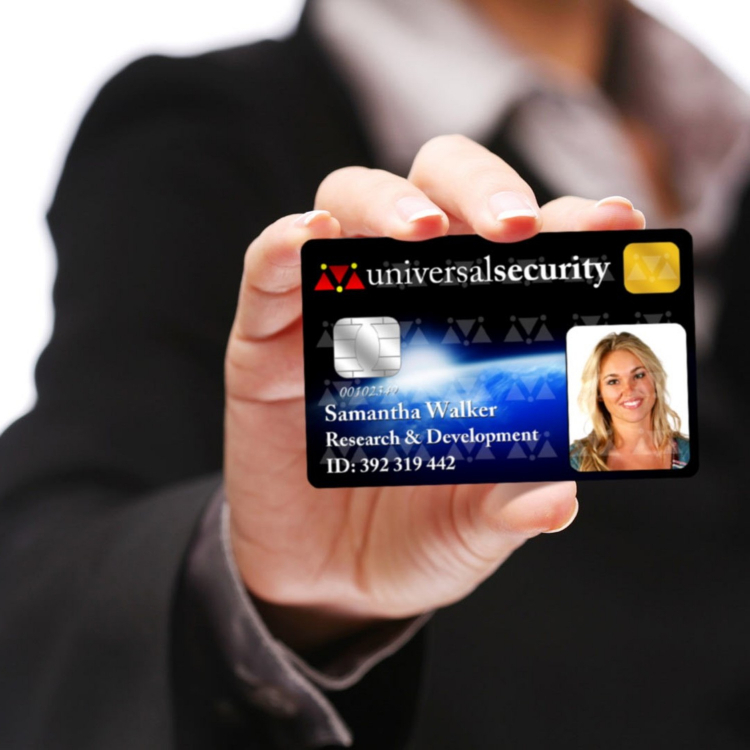 Beyond these capabilities, ID card printing systems are increasingly becoming more essential because they fill a wider range of needs than ever before, and if you're interested in finding out more about how your particular industry can benefit from a security system, you can get in touch with an expert who will provide advice on everything available. Consider the following ways that you can put your new security ID system to use:
1) Increased Security

Professional security protection is the primary focus of ID card technology. These security capabilities can be divided into two general categories: 1) keeping track of who has access to a location and keeping out those who don't have access; and 2) ensuring that your ID card technology prevents forgeries or any other breach in the system. Of course, these categories are just a drop in the bucket considering the number of office security products available for you from the ID card industry today.


2) Employee Management
ID card security systems provide a comprehensive way to keep track of employees, no matter what size the organization. When you're able to keep a database of every employee, including all of their details, and also keep track of when each individual gains access to your property, not only is your location much more secure, it's also well-administered.


3) Local Networking Tool
Even when the threat of criminal activity seems low, an employee management system can fill the role of helping everyone to get to know each other better. At times, ID cards can seem like nothing more than a friendly way to keep track of everyone you know at work. In the absence of criminal activity, it might even feel a bit like an in-house social media platform.


4) Criminal Deterrent
No one wants to be the victim of a crime, but we should all be prepared for that eventuality. Even though we all need to be wary of nefarious activity, when none occurs on a day-to-day basis, you can rest assured that your ID card system is working to deter threats that go unseen because they were thwarted by discouragement.
5) Boosting Company Pride

When employees use their personal ID cards several times a day, they often wear them on lanyards for easy access. With the right design, containing a company logo, an ID card system can do a secondary job of telling the world who is a part of the team. When your ID cards and accessories look great and your company is successful, your employees will be proud to show them off as badges of their successes at work. After all, a company that requires a high level of professional security usually has something worth protecting!
While achieving a higher standard of security within an organization is the main purpose of an ID card system, it's far from their only use. Consider how your ID security system can be used to fulfill a wider range of needs at your organization – get creative and find a new way to implement your ID cards today!