We get it. The words 'ID card' do not bring to mind the most exciting images. Stiff, unsmiling portrait photographs. Lanyards and cheap plastic laminate. Baffling barcodes and long lines of meaningless numbers. But your company's ID cards don't need to be boring and bland. Indeed, ID cards can be a reflection of your employees' individuality and your company's willingness to have fun! Here are a few ways you can spruce up your ID cards.
Let Your Employees Have Fun
An ID card photo is not a passport photo. There is no need to make your employees wipe the smiles off their faces and put their hair up. Encourage them to have some fun with it! Who cares if Lisa from accounting has purple hair on photo day? Let Jeff from sales show off those pearly whites. At least, be sure to give them plenty of notice before they have their pictures taken so that they can look their best. After all, they'll be looking at that picture every day – and so will everyone else! A Polaroid ID card printing machine from Avon Security prints in 300 DPI ('Dots Per Inch' – 300 is a lot of detail!) with 16.7 million colours, allowing your employees' personalities to shine.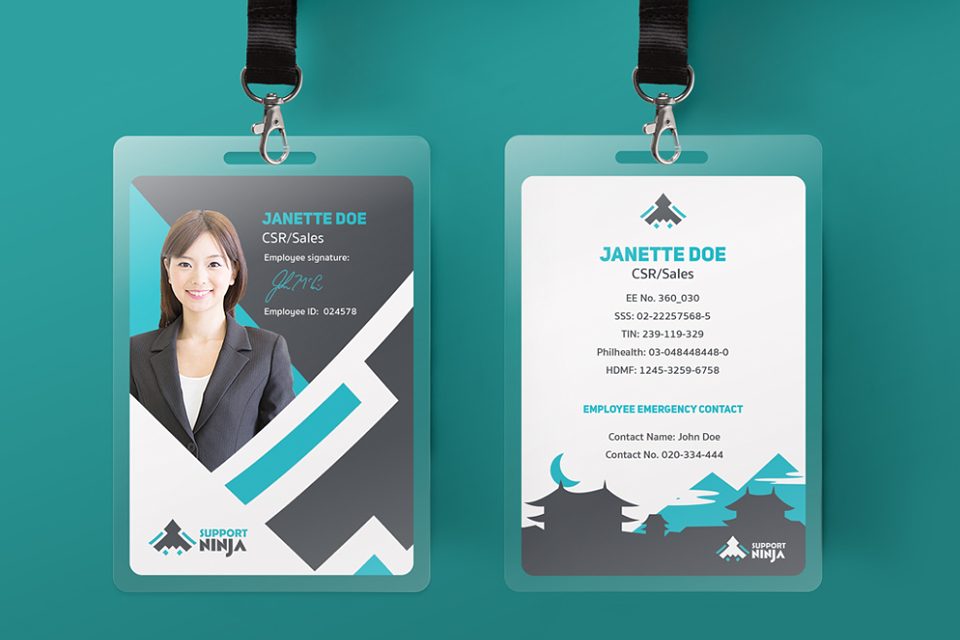 Get Colourful
Believe it or not, there is no need for every ID card to be a drab white or grey. There are a lot of other options out there! Red, blue, black, green, vermillion, sangria – an Avon Security card printer can print on any of the colours of the rainbow. You're not stuck with a colourless, rectangular slab. Use your imagination. An added bonus to this is that making your company's ID cards a distinctive colour makes them tougher to lose!
Use Your Imagination
Why not come up with a design for your ID cards? Something interesting that shows off your company's personality. How about a logo or image that represents the company? A background photograph? The possibilities are as limitless as your imagination. And don't think you're stuck with just one size. Here at Avon Security we are able to produce ID cards of different shapes and sizes. Obviously, you're not going to print A4 size ID cards for your employees – although who knows!? – but how about small cards that can easily attach to a keychain? Or thin cards that are just big enough to fit the magnetic strip or barcode?
Customize Your Look
Don't forget about the "swag." There are all sorts of different accessories out there to individualize your ID card: lanyards that come in all different colours and lengths; badge reels and clips, neck straps, and necklace-like bead chains that subtly integrate your ID card with your outfit; and colourful luggage tags and holders so that your items stand out. There are also armbands and badge holders in case you want to keep your ID card handy but out of sight. And don't forget about visitors to the office. Avon Security has a colourful array of lanyards specifically for people just dropping by. Contact us to learn more about the various possibilities!
ID cards might seem insignificant; they're anything but! They are important tools that are not just integral to your day-to-day office routine, but follow you around all day, too. Don't feel "trapped" by boring, grey ID cards. Have a bit of fun with them!