When it comes to academic, arts, or private industry conferences, almost everywhere you turn you find opportunities for branding. If there's one cardinal rule, it's that you can't overdo it. People attend conferences looking to make new connections and learn as much as they can about new developments in their field – just try to find a more receptive audience!
This being the case, no detail should be overlooked. Consider, for example, the branding possibilities offered by identification badges and lanyards, which just about everyone attending a conference will be wearing. Imagine looking out over the sea of faces in a large conference room to see your logo on the lanyards worn by each and every one of them! That could mean hundreds or even thousands of participants, all wearing your logo at a venue endorsed by experts in their field – you can't get better brand exposure than that!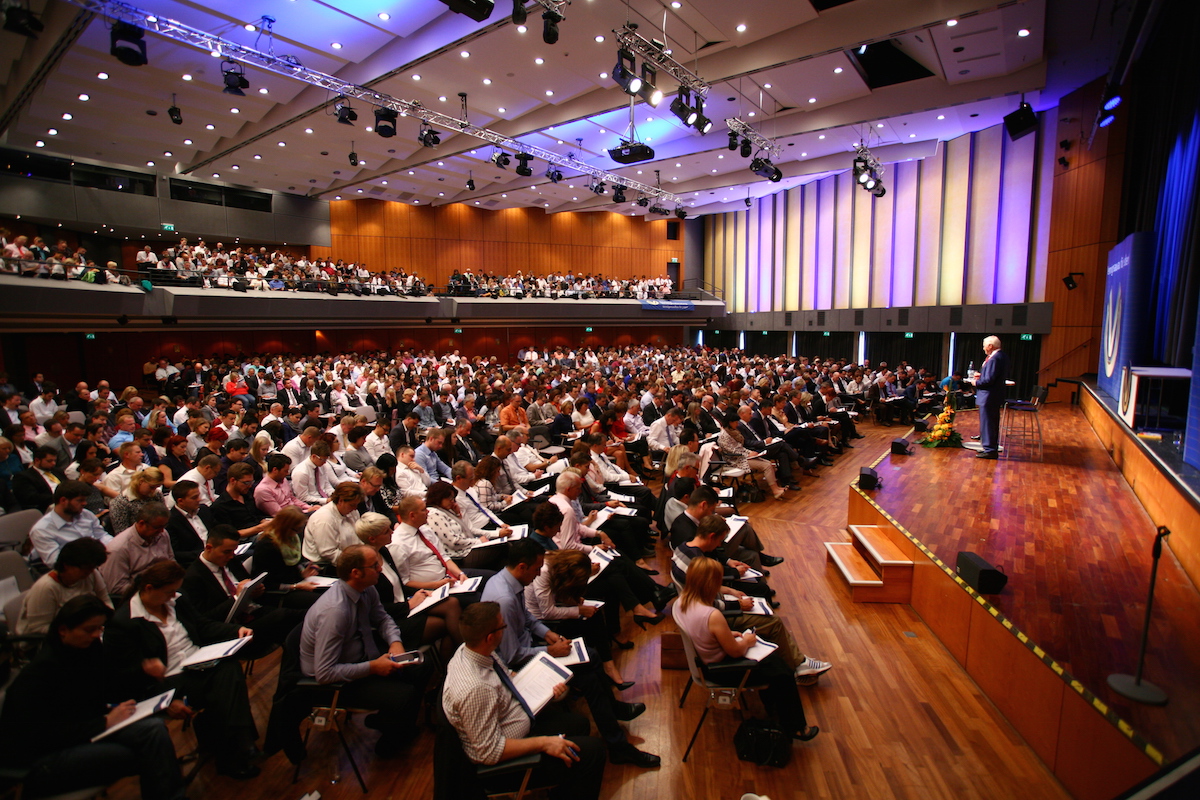 The only question that remains is how to get your logo on the lanyards and how to get them distributed to the audience and participants. As far as getting the merchandise made, of course, there's no better solution than Avon Security Products. There are currently a large variety of lanyards and badge accessories available that can be custom made to carry a message of your choice, along with a specific typesetting. Once you've made your custom lanyards, all you have to decide is how to get them into the hands of the conference attendees.
If you're taking part in organizing the conference, it won't be difficult to distribute your branded accessories. Conferences almost always offer a variety of accessories to everyone who attends, including identification badges and agendas listing conference events, so you should easily be able to include your lanyards into one of the free packages handed out at registration.
Whether you're organizing one conference or several, you'll want to consider checking out the latest ID card systems and printers currently available, since purchasing your own printing equipment will give you more control over the speed and style of these items, while saving you money in the long run.

If you're not in charge of organizing the conference yourself, get in touch with the organizers to see if they'll allow you to include your free custom lanyards in their registration package. Organizing a conference is an enormous amount of work and includes sponsorships from many sources. You may end up saving the organizers time and money by covering the production of these accessories.
If the organizers aren't interested in having you contribute to the registration package, then ask whether you can set up an information table where you can distribute these items on your own. The key here will be to offer higher quality lanyards than any others that might be available. You might even consider providing badge reels to make them function better and look more desirable.
Now that you have a plan ready for distributing your custom lanyards, get in touch with us today so we can start designing and manufacturing your items!
Advertising your brand at a conference will allow you exposure to an enormous amount of people, while also bringing authority to your brand. Providing the audience with the free gift of high-quality lanyards will help people remember who you are and want to learn more about your company.