Just about every major industry makes use of plastic ID cards these days. Given how easy it is for your office or small business to purchase its very own ID card printer that makes a lot of sense – better safe than sorry! Let's take a moment to look at a handful of industries and see how they implement ID cards.
Construction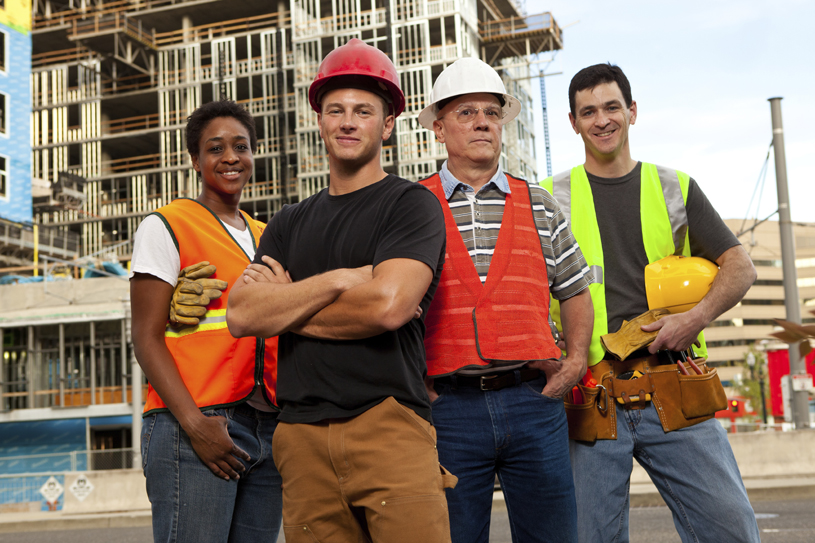 ID cards are extremely beneficial to those in the construction industry. You need to keep a number of things in mind: site security, personnel access, equipment usage and protection, employee identification. Given the fact that construction sites are often in heavily populated areas and easily accessible to the public, it is easy to see how ID cards might be helpful. Avon Security Products also offer a number of lanyards and heavy-duty plastic card holders to keep your ID cards intact.
Airport Security
Security is critical at airports, given that the possibility for potential breaches lie around nearly every corner. If you have ever gone through airport security, even on domestic flights, you will have no doubt noticed that the areas accessible by security personnel, airport staff, and flyers are strictly defined. Plastic ID cards are an excellent way of ensuring that only the people who are supposed to have access to a given area. They are also a great way of making "who's-who" clear amongst airport staff, given that airports employ people doing all sorts of jobs (customer service, technical, security, restaurant, and many more). Visit our website to learn about our ID card printers to get an idea of all the different customization options to keep each and every employees' job distinctive.
Customer Service
ID cards are an excellent way of signing in and out of the software used by just about any customer service industry. Plastic cards from Avon Security Products are customizable and programmable, as well as compatible with all major computer hardware. Your employees can swipe in and out of work, access your business' computer systems, and to enter storage and 'employees only' areas. Implementing employee ID cards can be useful in bars and restaurants in which servers need to access point-of-sale terminals that are in public, easy-to-reach areas. Ensuring that no employee has access to another employee's sales makes it easy to single out where possible imbalance and cash out issues arose; visit our website if you have questions about security products and how they might be used in the service industry.
Another great way to use plastic ID cards in customer service is to implement a customer rewards program. Customer rewards programs are great because they incentivize returning to your place of business. Customers can come in, be given or purchase a card, then add 'points' towards getting free or discounted products and services.
Emergency Services
Plastic ID cards are practically indispensable these days in the world of emergency services. As with customer service, they ensure that only authorized personnel have access to private areas. Unlike customer service, having that quick and easy access to doors and storage areas can actually save lives. In the midst of an emergency, it is of the utmost importance that crisis experts be able to get where they need to in a heartbeat. No one wants to be fumbling around with keys when lives are on the line!